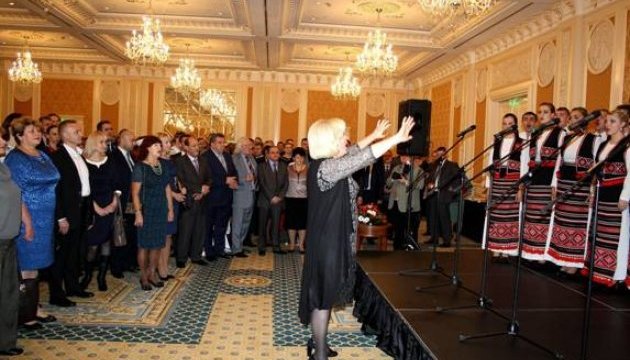 Nizhyn University choir Svitych performed chorales in Italian cities
College students' choir Svitych at Nizhyn Gogol State University, the Chernihiv region, has given performances at two Italian festivals and sung in nine cities of that melodious country, according to site of Chernihiv Regional State Administration.
"This summer Svitych choir received invitations from the organizing committees of the two prestigious choral festivals - 16th International festival Cori d'Europa in the region of Friuli-Venezia Giulia and the 56th International Festival of Sacred Music Virgo Lauretan in the Marche region. The choir Svitych gave nine concerts in the cities of Udine, Grado and Loreto featuring chorales of Ukrainian and Polish church music, world classics and Ukrainian folklore," the report has noted. The choir is managed by honored Ukrainian singers, music professors Lyudmyla Shumska and Lyudmyla Kostenko.
As a note, the festival Cori d'Europa is organized to let the Italian lovers of choral music enjoy singing performances by various choirs from European countries.
tl