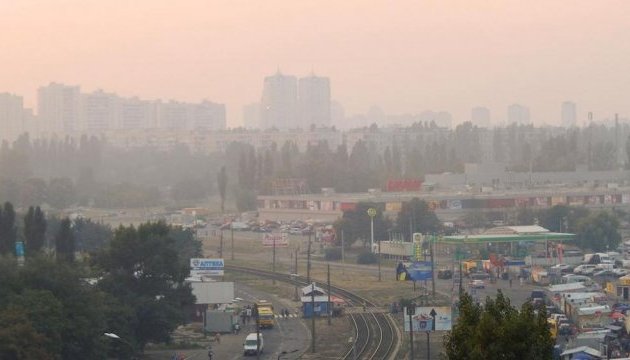 Emergencies Service: Kyiv air pollution several times higher than standard
As of 28 July, weather conditions such as weak wind, high humidity, and vertical temperature distribution in the atmospheric boundary layer prevent a mixing of the air masses in Kyiv, the press service of the State Emergency Services has reported.
"Deterioration of meteorological range of visibility, formation of local ground fog, rising air pollution levels that exceed the maximum permissible concentration of carbon monoxide 1-2 times, dioxin nitrogen 2- 5 times, formaldehyde from 2 to 4 times during this weather situation," the report has noted.
The report highlighted that these weather conditions will persist in the city until 29 July.
tl