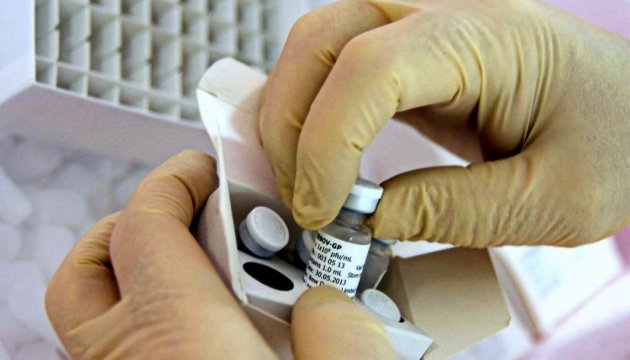 Ukrainian Health Ministry plans to buy tuberculosis vaccine in August
A total of 2.5 million doses of tuberculosis vaccine will be delivered to Ukraine in August, the press service of the Ministry of Health has said, Ukrinform has reported.
"The vaccine for the prevention of tuberculosis will be delivered during August 2016 in the amount of 2.5 million doses," the report has noted.
Also, delivery of entire number of vaccine against pertussis, diphtheria, tetanus (Tdap) - 1.77 million doses of vaccine , diphtheria, tetanus prevention in the first week of August 2016 scheduled, adults (Td) - 1 600 000 doses,   polio vaccine (oral, bivalent) - 1,378,000 doses and another consignment of hepatitis B vaccine – 450,000 doses.
tl