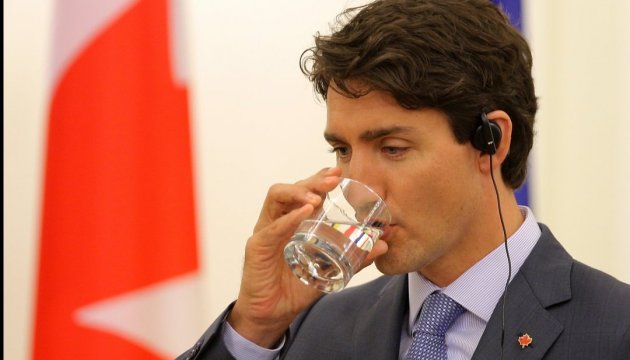 PM Trudeau receives touching letter from Donetsk boy who lost his legs and arm in grenade explosion
A Ukrainian boy Mykola Nyzhnykivsky, who is rehabilitated by Canadian medical doctors, wrote a thank-you letter to Canadian Prime Minister Justin Trudeau, site UAPOST.US has reported.
Ukrainian President Petro Poroshenko personally delivered the boy's letter to Justin Trudeau in Kyiv.
Last year, Mykola who lives in Volodarske village in the Donetsk region lost both of his legs and his right arm as a result of a grenade explosion. Canadian medical specialists are helping him by installing a prosthetic for little Ukrainian boy.
"Because of the grenade blast I lost my legs, arm and hope for a good life ... I am currently being treated in a Montreal clinic. I am grateful to Canada for an opportunity to return to a good life ... I am very thankful to everyone who gave me the opportunity to be rehabilitated here and who gave me a new hope for the future," he wrote.
tl