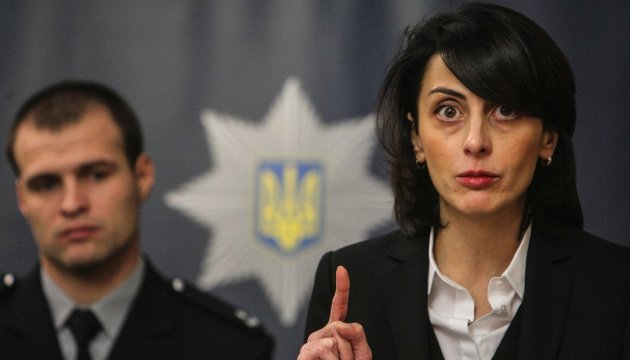 National police chief complains about lack of patrol police in Kyiv
The Head of the Ukrainian National Police, Khatiya Dekanoidze, has complained about the shortage of police patrols in Kyiv. "I have to note the fact that we lack patrol personnel," she said in a statement to mark the first year since the launch of the patrol police in Kyiv on Monday, Ukrinform reports.
According to Dekanoidze, the police department is unable to hire patrol personnel because Kyiv city council "has not assigned us members of police commissions," who are stipulated in the law on the Ukrainian police. "This is a problem, and I hope that the day will come when politics will not interfere with our work", the police chief noted.
tl