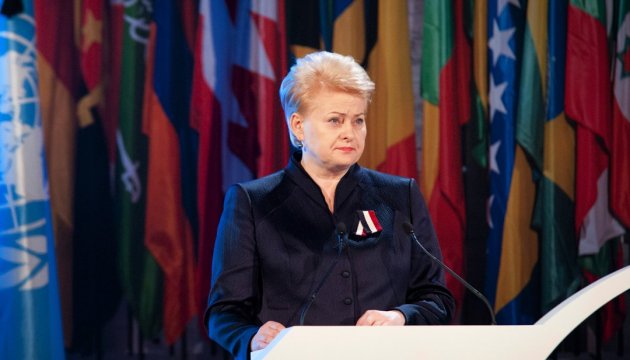 Lithuanian President Grybauskaite met with Ukrainian singer Jamala
Lithuanian President Dalia Grybauskaite has met with the winner of the 2016 Eurovision Song Contest, Ukrainian singer Jamala.
"We cannot rewrite history or erase memory. It is symbolic that the Eurovision winner, Jamala, visited our country during the celebration of the 75th anniversary of mass repressions of Lithuanian residents. Her song about Stalin's deportation of Crimean Tatars won the hearts of Europeans, and became close to Lithuania," Grybauskaite wrote on her Facebook page and posted a photo with the singer.