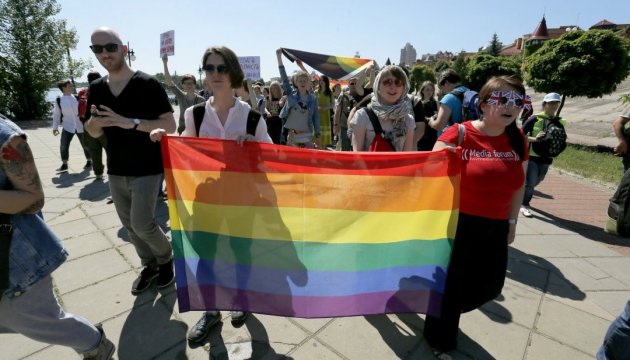 VR committee supports Equality March in Kyiv
The Verkhovna Rada committee on human rights, national minorities and international relations has supported the holding of the Equality March of LGBT communities in Kyiv, scheduled for June 12.
The relevant statement by the VR committee's chairman, Hryhoriy Nemyria, was posted on the parliament's website.
"The observance of the right to peaceful assembly is an important indicator of democratic development of society. That's why I support the peaceful carrying out of the Equality March and call on the law enforcement agencies to ensure order and security during the event," Nemyria said.
iy