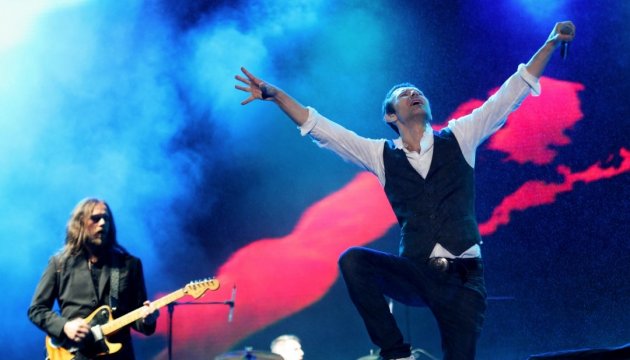 Okean Elzy concert attended by 30,000 people in Mariupol
In Donetsk region's Mariupol, a concert of Svyatoslav Vakarchuk "Okean Elzy" band , which took place late at night on May 17, gathered 30,000 spectators, but the public order was secured at 100 percent, police chief of the region Vyacheslav Abroskin wrote on his Facebook.
"I would like to thank the Donetsk region police personnel, National Guard units, the Security Service and the Armed Forces for their excellent service. Public order at the concert of "Okean Elzy" was totally ensured. Up to 30,000 spectators were there. We did it. Donetsk region police have proved once again its preparedness, organization and willingness to protect and ensure the safety of our Ukrainian citizens," wrote the police chief.
tl