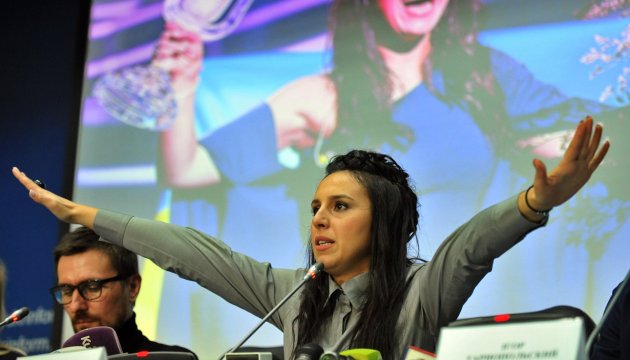 Ukrainian singer Jamala has no plans to change citizenship
Ukrainian singer Jamala, the winner of the 2016 Eurovision Song Contest, says she doesn't plan to change her citizenship. She was speaking at a press conference at Ukrinform on Tuesday, May 17.
When asked about her reaction to an "offer" from Russia to change citizenship and move to Crimea, Jamala said: "No, thanks. I've already have a citizenship, I don't need any other one".
Ukraine's representative in the contest, Jamala won the International Eurovision Song Contest 2016 with the song "1944" about the deportation of Crimean Tatars in 1944.
iy