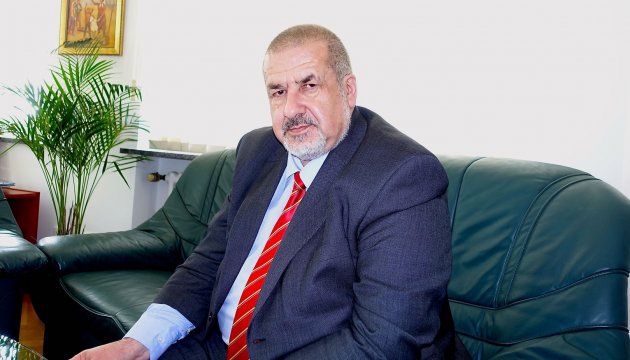 Mejlis Chairman Chubarov and fans met Jamala at Boryspil airport
Ukrainian singer Jamala, the winner of the 2016 Eurovision Song Contest, yesterday arrived in Ukraine and gave a short press briefing at the Boryspil airport (Kyiv).
Leaders of Crimean Tatar people, particularly, Chairman of the Mejlis Refat Chubarov, and about a thousand of Jamala's fans met her at the airport, an Ukrinform reports.
Ukraine's anthem, the most popular songs of Jamala and the song "1944" were heard at the airport.
Jamala thanked everybody for the support: "I know that you supported me. I knew that you sent me the rays of good. I'm very grateful to you".
iy