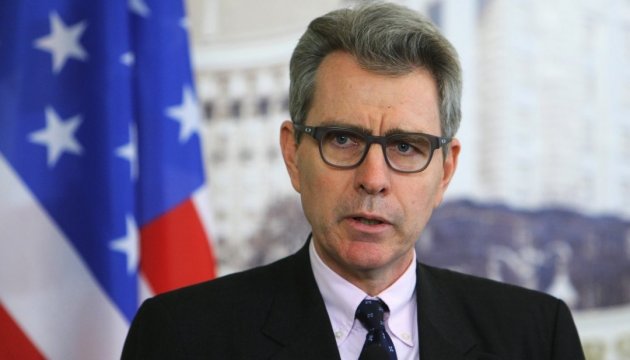 U.S. Ambassador visits memorial to Mariupol shelling in 2015
U.S. Ambassador to Ukraine Geoffrey Pyatt has paid a visit to the memorial to victims of shelling in Mariupol, Donetsk region, that took place in January 2015.
In a statement issued by the press office of the U.S. Embassy in Ukraine, he gave a reminder of who the victim was and who the aggressor was in the conflict being waged on Ukrainian territory.
"Coming here is an opportunity to commemorate the innocent victims of Russian aggression in Ukraine. It is also an event that inspires to carry on working as hard as we can to see the full and complete implementation of the Minsk agreements to stop this horrible and senseless violence," the U.S. diplomat said.
He added that the international community would never forget who the aggressor in that conflict was.
ol