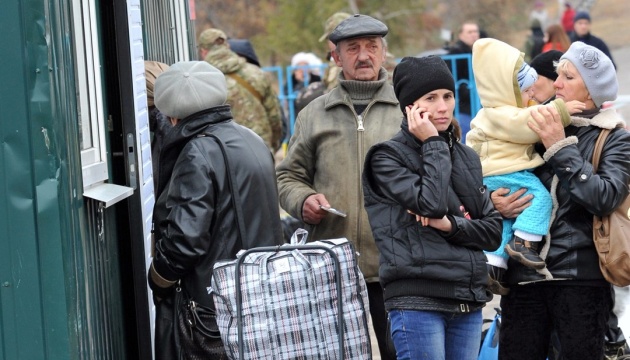 Overwhelming majority of registered Ukrainian IDPs - retirees
Ukraine has officially registered more than 1.76 million internally displaced persons (IDPs) from Donbas and Crimea- among them more than one million people are pensioners and 226,000 - children.
Chief of the department for social protection of victims in emergencies at the ministry of social Policy Lyubov Cherska made a statement at a roundtable discussion in Kyiv, Ukrinform reports.
According to her, most of IDPs were registered in the Donetsk region - 708,000 persons, in Luhansk region - 260,000, Kharkiv region - 204,000, Zaporizhzhia region- 125,000, Dnipropetrovsk region - over 74,500 people, Kyiv region - almost 50,000 people, and in Kyiv city - 134,000 people.