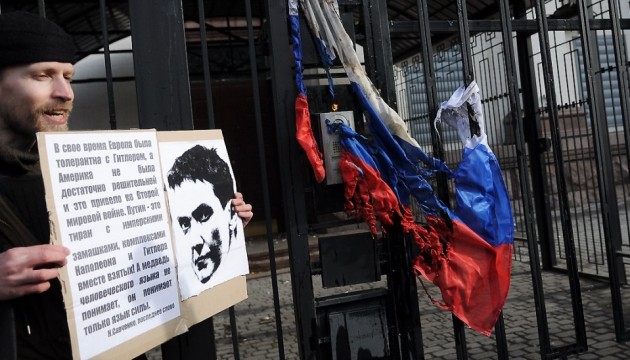 Protests in support of Nadiya Savchenko to be held tomorrow in Kyiv and Lviv
The Ukrainian interdepartmental deputy union "Equal opportunities" on Tuesday, March 8, will hold mass protest actions "Freedom to Nadiya" in Kyiv and Lviv in support of Ukrainian pilot and MP Nadiya Savchenko, who is facing charges in Russia.
The union made a relevant posting on Facebook.
"The MPs of Ukraine, members of government, cultural figures, journalists, civil activists, representatives of international organizations and the public will unite to support Nadiya Savchenko and will call for Vladimir Putin to immediately release the prisoner," reads a report.
iy