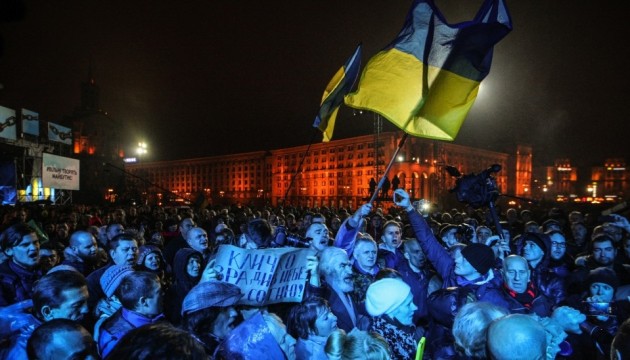 Screening of film about Maidan disrupted in St. Petersburg
In St. Petersburg, Russia, the unknown hacked the locks of the Yabloko Party's office, where the documentary film about the events on Maidan was to be screened on February 22.
This is reported by Radio Liberty.
The gathered activists could not enter the office. They went to the Ukrainian consulate and laid flowers in memory of the Heroes of the Heavenly Hundred.
ol