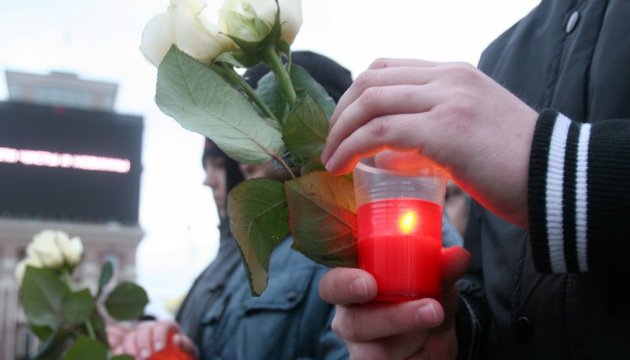 Ukrainian community in Australia commemorated Heavenly Hundred heroes
The Ukrainian community in Australia organized a number of commemorative and memorial events to mark the anniversary of the Revolution of Dignity and commemorate the heroes of the Heavenly Hundred.
The Ukrinform correspondent in Australia reports.
"I know that many of you who are Ukrainian Australians were active participants in those events directly or indirectly. This fact proves once again that a sense of dignity, freedom, values ​​are common to all of us," said Ambassador of Ukraine to Australia Mykola Kulinich while addressing the Ukrainian community in Australia.
In its turn, the board of the Australian Federation of Ukrainian Organizations (AFUO) called on all its members "to remember in our prayers those people who were active participants in the revolution, those who lost their lives, and those who continue to defend dignity and sovereignty of Ukraine and their families."
"We urge the community to go on in assisting Ukraine," a statement released by the AFUO said.
Memorial services to commemorate heroes of the Heavenly Hundred were held in Ukrainian churches in Canberra, Sydney and Melbourne.
In addition, many branches of Australian Ukrainians joined the event organized by the Embassy of Ukraine - the exhibition of photographs taken during the Revolution of Dignity that were made available by Ukrainian photographer Maksym Trebukhov, who himself was a participant in those events.
"Maksym Trebukhov's photos have made it possible not only to remind the Australian Ukrainians the events that occurred two years ago, but they also helped to focus the attention of the Australian community on the sacrifice that Ukraine paid for its will for freedom and dignity," the Ukrainian diplomat noted.