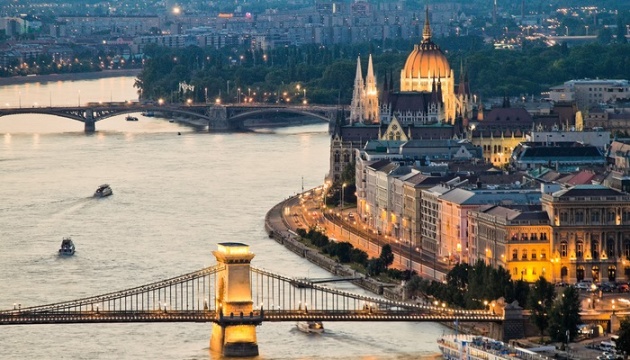 Ukrainian Week event kicks off in Budapest 22 - 24 February 2016
The Ukrainian Week event is a series of presentations on the Ukrainian theme entitled "Ukraine in Focus".
Its activities include among others - holding a panel discussion "Ukrainian crisis and information warfare" hosted by the Institute of Foreign Economy and Foreign Affairs of Hungary on 22 February, the premiere of the documentary film "Winter on fire: the struggle for the freedom of Ukraine" on February 23, and holding the panel discussion " Ukraine: two years after the Maidan " at the Hungarian "Corvinus" University on 24 February.
"Ukrainian Week" is organized jointly by the Embassy of Ukraine to Hungary in cooperation with the British Embassy and U.S. Embassy and it is intended to draw attention of the general public, Hungarian politicians, experts, journalists and students to the events in Ukraine, which has been shifted recently towards "background" in connection with European migration crisis and the situation in Syria. Also, the happenings are a sign of support demonstrated by the international community for our country in an extremely difficult struggle against external aggression and the bumpy road of internal transformations.