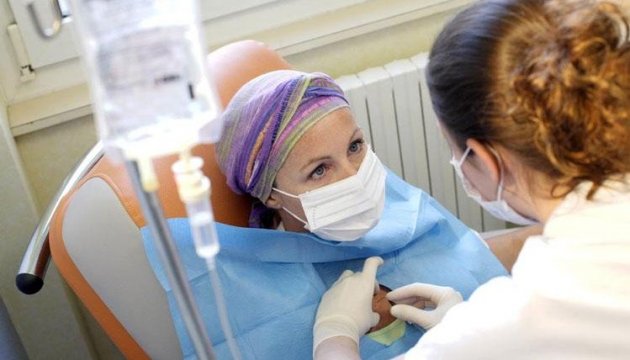 Health ministry promises medicines for children suffering from cancer by late February
A part of medicines that Ukraine buys using the state program of caring for pediatric oncology will be delivered to Ukraine by the end of February.
First Deputy Health Minister Oleksandra Pavlenko told a press conference to mark the International Childhood Cancer Day, Ukrinform reports.
"The Ministry of Health does not purchase this type of drugs for the first time, it awaits deliveries of the purchased medications by the end of February," said Pavlenko noting that medicines for curing pediatric oncology are being supplied to Ukraine by the British Crown Agents agency.
In total, state purchased medicines covered only 60 percent of Pediatric Oncology needs for medications. In 2015, UAH 353 million were allocated for this purpose.
Head of the department of pediatric oncology at the National Cancer Institute Hryrohiy Klymnyuk noted every year about 1,200 new cases of children with cancer are registered in Ukraine. The National Cancer Institute annually receives more than 3,500 requests for consultations regarding cancer in children. Most of those who have been diagnosed with oncology diseases - more than 300 children each year - are cared for at the institute.