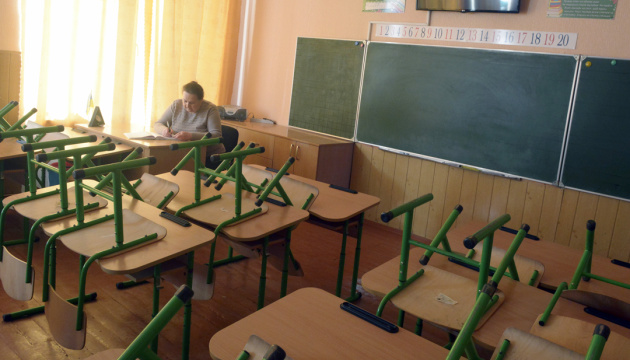 Quarantine in Kyiv city schools extended until next Wednesday
The Kyiv city authorities have decided to extend the quarantine in city schools until January 27.
Mayor's adviser Mykhailo Radutsky told a briefing, Ukrinform reports.
"We have just come from a session of the temporary emergency committee at the city administration, where we decided not to complete those precautionary measures that were declared by the city of Kyiv on January 16, they at least are prolonged until next Wednesday. Prohibition of school education is prolonged, the district school competitions for school students scheduled on this Saturday, Sunday are cancelled and put off until later," said Radutsky.