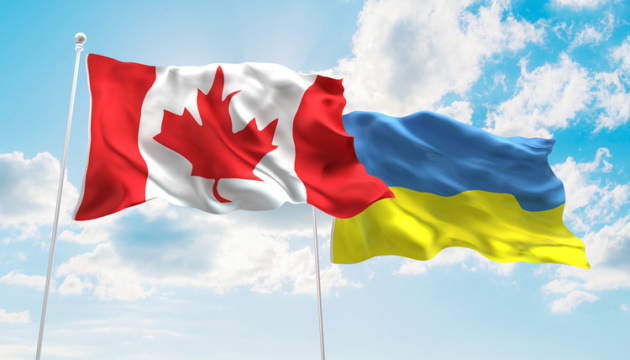 Ukraine, Canada start negotiations on security guarantees
Ukraine and Canada have started negotiations on a bilateral agreement regarding security guarantees.
The relevant statement was made by Head of the Office of the President of Ukraine Andriy Yermak on Telegram, an Ukrinform correspondent reports.
"Ukraine has started negotiations with Canada on a bilateral agreement on providing security guarantees, as envisaged by the Joint Declaration of Support for our country. At the instruction of President of Ukraine Volodymyr Zelensky, I am coordinating the negotiations," Yermak wrote.
In his words, the first round of talks was held by Deputy Head of the Office of the President of Ukraine Ihor Zhovkva.
Canada became the third country of the G7, after the United States and the United Kingdom, with which Ukraine started relevant talks, and continued the positive dynamics of implementing the security agreements reached by Ukraine and the key international partners.
According to Yermak, the bilateral security guarantees that Ukraine must receive now will make the country more secure even before it becomes a full member of NATO.
"Security guarantees for Ukraine must be effective and serve as a transitional stage on our country's path to membership in the Alliance, the only most reliable security guarantee today," Yermak concluded.
A reminder that earlier President of Ukraine Volodymyr Zelensky thanked the Republic of North Macedonia for joining the G7 Declaration in support of security guarantees for Ukraine.