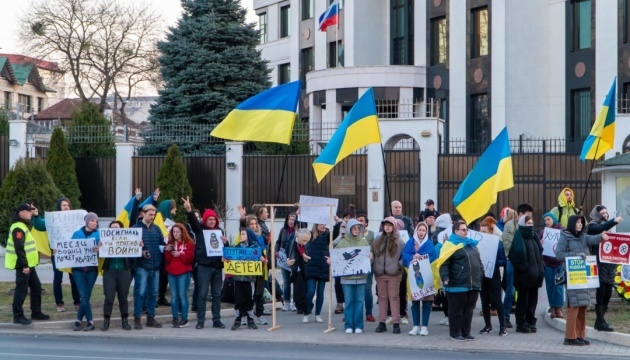 Moldova responds to Russian criticism over protests outside embassy
Moldovan Parliament Speaker Igor Grosu has addressed recent statements by Russian Foreign Ministry Spokeswoman Maria Zakharova, who complained that Russian diplomats in Chisinau could not work properly due to protests outside the embassy.
This was reported by point.md, according to Ukrinform.
"I appeal to all diplomatic missions. Diplomats, get used to the fact that citizens in Moldova have the right to protest. Get used to the fact that in Moldova, any citizen can protest in front of parliament, government, president, and even an embassy. This is very important. If this is not possible in your country, be aware that anyone in Moldova can do it," Grosso said.
Earlier, Zakharova complained that due to continued protests outside the Russian Embassy in Chisinau, the embassy "can't work properly."
"Anti-Russian demonstrations take place every day for two months due to inaction of Moldovan authorities. These protests affect operations of the diplomatic mission," Zakharova claimed.
As Ukrinform reported earlier, in late April, Russian Ambassador to Moldova Oleg Vasnetsov was summoned to the Ministry of Foreign Affairs and European Integration (MFAEI) twice in a few days over the Russian general's words about the Russian army's intention to "gain another exit to Transnistria."
Photo: newsmaker.md