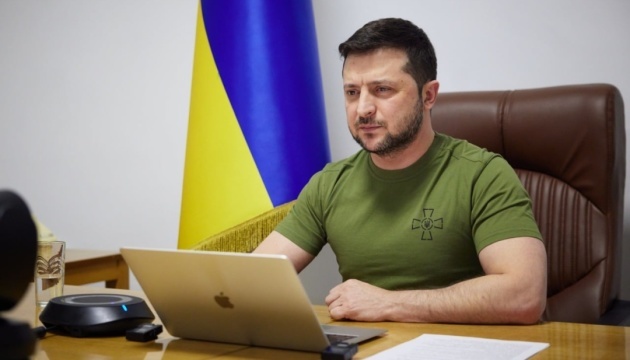 Zelensky ready for talks with Putin, but if they fail "that would mean a third World War"
On Sunday, March 20, 2022, Ukrainian President Volodymyr Zelensky said he is ready for negotiations with Russian President Vladimir Putin but warned that if they fail "that would mean that this is a third World War".
The relevant statement was made by the President of Ukraine in an interview with CNN.
"I'm ready for negotiations with him. I was ready for the last two years. And I think that without negotiations we cannot end this war. I think that we have to use any format, any chance in order to have a possibility of negotiating, possibility of talking to Putin. But if these attempts fail, that would mean that this is a third World War," Zelensky told.
He also mentioned that if Ukraine "were a NATO member, a war wouldn't have started".
"I'd like to receive security guarantees for my country, for my people. If NATO members are ready to see us in the alliance, then do it immediately. Because people are dying on a daily basis," Zelensky stressed, while also adding he is grateful for the aid NATO has provided since the Russian invasion started.
A reminder that, on February 24, 2022, Russian President Vladimir Putin initiated a full-scale invasion of Ukraine, starting a war. Russian troops are shelling and destroying the key infrastructure facilities, launching missile strikes on residential areas in Ukrainian cities and villages, killing civilians.
mk