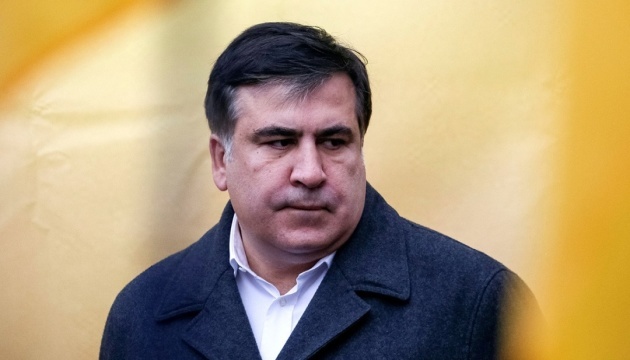 Georgia refuses to extradite Saakashvili to Ukraine
Georgian authorities do not intend to hand over arrested ex-president Mikheil Saakashvili to the Ukrainian side.
"Extradition to Ukraine from Georgia takes place only when a person whose extradition is demanded by the other party is prosecuted there. I don't think, at least I don't know, that Saakashvili is prosecuted in Ukraine. Therefore, talks about extradition are legal nonsense," Deputy Prime Minister, Minister of Culture, Sports, and Youth Thea Tsulukiani said, News-Georgia reports.
Tsulukiani, who served as Georgia's justice minister in 2012-2020, says there are no legal grounds for Saakashvili's extradition to Ukraine.
She also rules out that Saakashvili will be handed over to Kyiv so that he can serve the prison term, for which he was sentenced by a Georgian court, in Ukraine.
"If we are talking about transferring Saakashvili to Ukraine so that he can serve the prison term given to him by a Georgian court in Ukraine, we have no desire to do this. There is no legal expediency for this," Tsulukiani said.
As reported, on Friday morning, October 1, Saakashvili posted a video on Facebook, in which he said that he was in Batumi.
In the evening of the same day, Prime Minister of Georgia Irakli Garibashvili announced that Mikheil Saakashvili had been detained on October 1. In turn, the former president went on a hunger strike, saying he considered himself a political prisoner.
Mikheil Saakashvili was the president of Georgia in 2008-2013. After losing the 2013 election, he left the country. Several criminal cases were instituted against him in his homeland, within some of which he was sentenced to imprisonment in absentia.
In 2015, Saakashvili was deprived of Georgian citizenship and has been a citizen of Ukraine for almost six years. He currently heads the Executive Committee of the National Reform Council of Ukraine.
ol