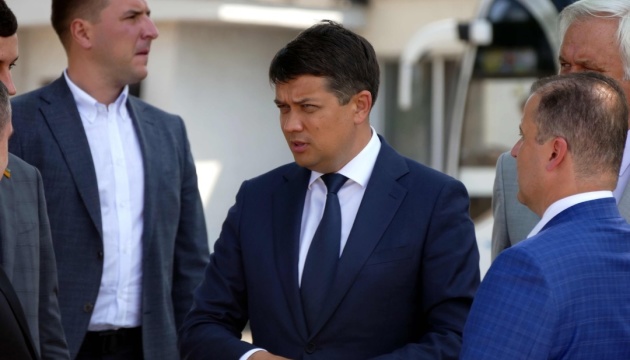 Razumkov visits JFO area in eastern Ukraine
Chairman of the Verkhovna Rada of Ukraine Dmytro Razumkov has got acquainted with the current security and operational situation in the Joint Forces Operation area in eastern Ukraine.
According to the speaker, the recent shelling of the town of Avdiivka is a serious violation of the agreements reached by all parties to the process of peaceful settlement of the situation in eastern Ukraine.
"We have lost our equipment - some irretrievably, some for a while, and we will repair it. However, the most important thing is people and their health. In fact, the shelling was almost a kilometer from the school, which, I hope, will soon start working and help Donetsk children to develop, study and work for the benefit of our state," Razumkov said.
He stressed that Ukraine continues to fulfill its commitments and adheres to the agreements reached in Minsk on the cessation of shelling and hostilities. However, if necessary, the Ukrainian side will defend its citizens.
"We will definitely not be silent and will defend both our servicemen and citizens who are forced to live in such conditions today. I am sure we will do everything that depends on us, the army, and the military-civil administration," he said.
ish