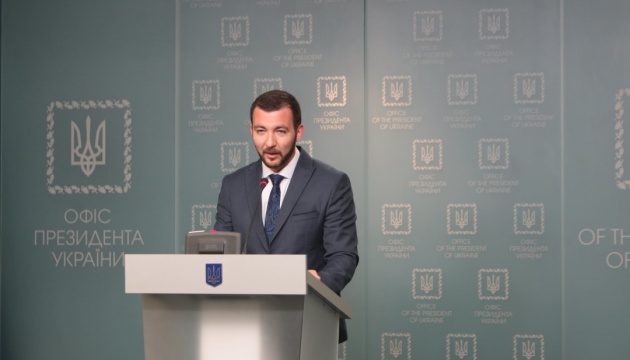 Zelensky-Biden summit postponed over completion of U.S. evacuation from Afghanistan – spox
It was the American side who requested that the summit of Ukrainian President Volodymyr Zelensky and U.S. President Joe Biden be postponed in connection with completing the evacuation of U.S. citizens from Afghanistan.
Ukraine treats the request with understanding, said the Ukrainian president's press secretary, Serhiy Nikiforov, who offered a comment to Ukrinform.
"The postponement is due to a request from the United States, as the Taliban's deadline for evacuation from Afghanistan expires on August 31. It is clear that security issues are very critical now, and it is obvious that the American side seeks to focus as much as possible on the evacuation of its citizens," the spokesman said.
Nikiforov assured that the Ukrainian side accepted such a request with absolute understanding, supporting the American partners.
He also noted that Biden's meeting with Israeli Prime Minister Naftali Bennett was postponed several times the day before. He said it was also linked to the situation in Afghanistan, including the Kabul bombings.
"We understand the request of our partners and look forward to meeting with the president of the United States," said the president's spokesman.
At the same time, he informed that the change of the date will not affect the format, which implies an expanded composition of delegations and a face-to-face of the two leaders.
Nikiforov added that the Ukrainian delegation will leave for the United States today and return on Sunday, September 5.
As Ukrinform reported, the White House announced that the Zelensky-Biden summit was postponed to September 1. It was previously scheduled for August 31.
The operation to withdraw U.S. troops from Afghanistan is due to complete on August 31.
On the morning of August 15, the Taliban seized Kabul without resistance from government forces. The Taliban said it gained control of Afghanistan. President Ashraf Ghani has fled the country.
More than 110,000 people have been evacuated so far, while thousands are awaiting evacuation.
On August 26, a suicide bomber killed about 170 Afghans and 13 U.S. servicemen near Kabul Airport. The ISIS-K claimed responsibility for the attack.
im