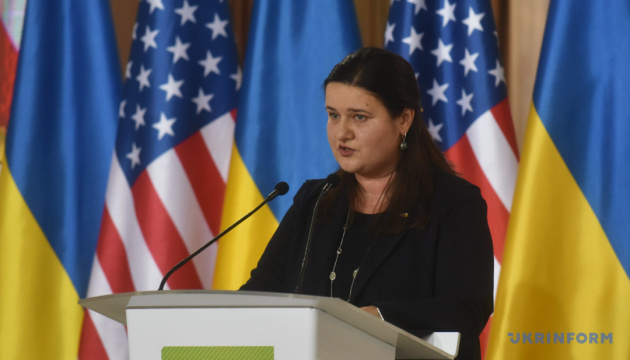 Markarova: Preparations for Zelensky's U.S. visit at final stretch
The Embassy of Ukraine in the United States and the Office of the Ukrainian President are completing preparations for Volodymyr Zelensky's visit to the United States, which is expected to have a tight schedule.
That's according to Ukrainian Ambassador Oksana Markarova, Ukrinform reports referring to her Facebook post.
"Together with the President's Office, our embassy's team has reached the finish line in preparation for the President's very busy visit to the United States. The president will be in Washington for two days – August 31 and September 1 – followed by a trip to California," the diplomat said.
The White House will host a summit of the two presidents, the main components of which have already been "planned and agreed by both sides," Markarova said.
Talks with the heads of key ministries for Ukrainian-American relations are also set to be held, as well as two important presentations by the president and the first lady for the media, the public, and think tanks, says the envoy.
During the visit, the launch of the Ukrainian House is planned, as well as a visit to Washington sites prominent for Ukraine-U.S. relations.
The media earlier reported that Zelensky's summit with Joe Biden, scheduled for August 31, was postponed to September 1.
im