Andriy Shevchenko, Ambassador of Ukraine to Canada
Ukraine's Mriya delivered to Canada a batch of 60 million medical face masks in a single flight
05.08.2021 14:30
Due to the global COVID-19 pandemic, foreign relations have been somewhat chaotic for the past two years. Most countries have focused on their own issues and paid much less attention to the situation around them. Against this background, Canada and Ukraine had to work together to deal with the UIA plane downing in Tehran, supporting the families of the victims, conducting negotiations, and pursuing inquiries.
Ukrinform spoke with the Ukrainian Ambassador to Canada, Andriy Shevchenko, about the challenges and achievements of the pandemic year.
UKRAINE AND CANADA GOT TO KNOW EACH OTHER BETTER
Last year, unfortunately, started with bad news: the UIA plane crashed in Iran. How has this situation affected the relations between Canada and Ukraine?
Friendships are tested in difficult situations, and during this time we got to know each other better. Let's go back to January 2020. A plane carrying 167 passengers, 138 of who, are traveling via Kyiv to various Canadian destinations, gets shot down near Tehran. Canada has no embassy in Tehran and realizes that its experts, who would be able to conduct a proper forensic examination, won't be allowed to the crash site. In addition, it's clear that Iran won't be willing to share information. In that situation, the assistance that Ukraine provided was extremely important because we became Canada's eyes, ears, hands, and feet on the ground. Ukraine saw many happy episodes in relations with Canada, but last year reminded me that sometimes we have to grieve together and resolve complex problems. It was a serious ordeal that brought us very close together.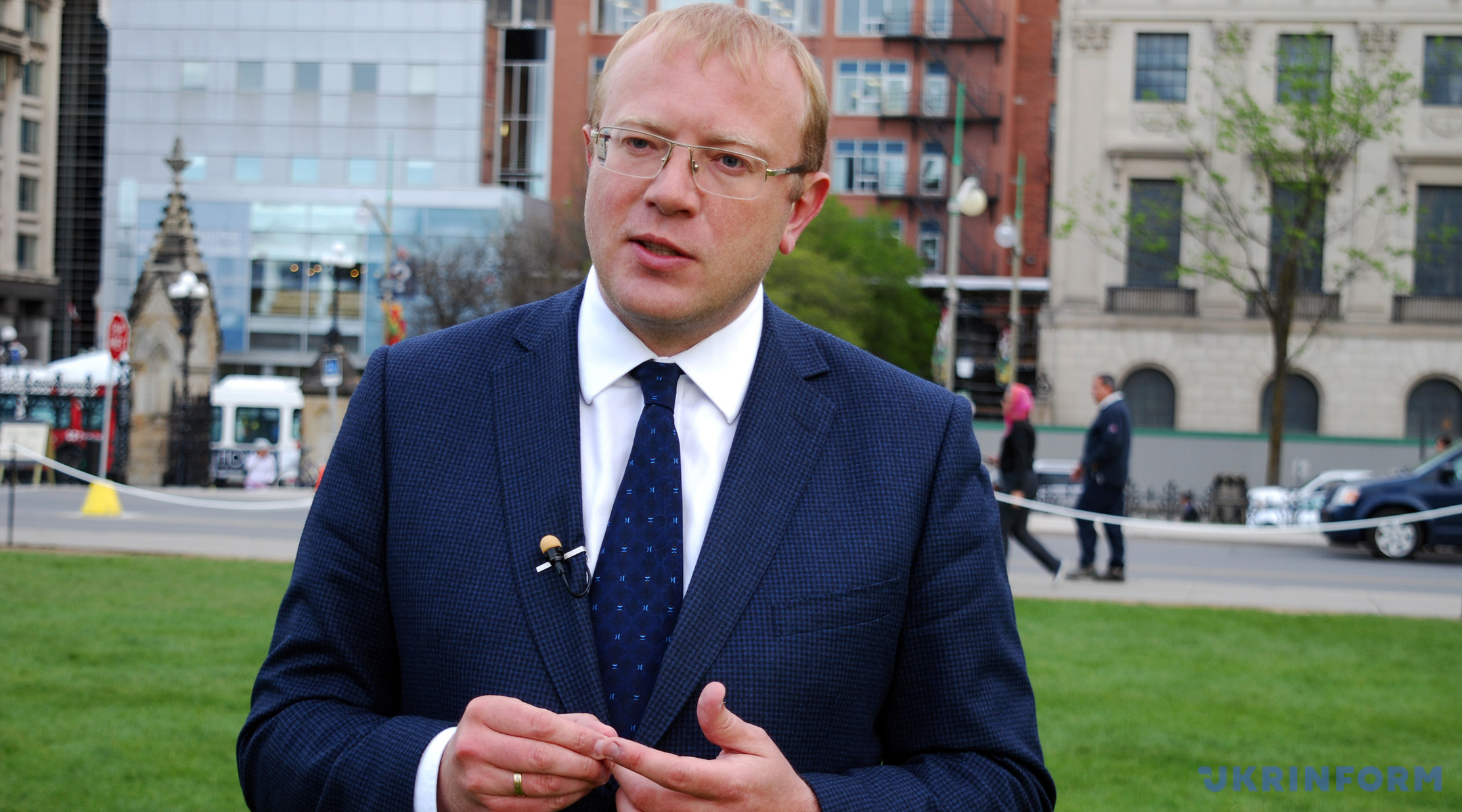 After the plane crash, the global COVID-19 pandemic hit, which also affected diplomacy. What has it brought to Ukrainian-Canadian relations?
The pandemic struck Ukrainian and Canadian families very hard, as well as contacts between us. Canada shut its borders to tourists in March last year and is yet to reopen them. This separation isn't easy. However, we were still looking for ways how Ukraine could help. We can be proud of the fact that the Ukrainian Mriya cargo aircraft last spring made several flights to Montreal and Toronto, delivering much-needed medical supplies. Our plane would deliver up to 60 million masks in a single flight, providing each Canadian with at least one. During the pandemic, we were in constant consultations, trying to help each other by coordinating our policies. We believe that we need to get out of this mess together – and this is one of our many points of contact.
MUTUAL TRADE SLID BY 9%
Another aspect that has been seriously affected by the pandemic is the free trade agreement between Canada and Ukraine, which has just celebrated its fourth anniversary. Did it live up to the expectations?
The FTA has softened the impact of the pandemic on our trade and economies. In bare numbers, last year looks bleak, as the volume of bilateral trade slid by 9%. However, this is commensurate with both the overall decline in the economies of both countries and the decline in global trade.
At the same time, if we take a closer look at the stats, there are some really interesting indicators there. For instance, exports of Ukrainian services to Canada in 2020 decreased by a mere 0.7%, which against the background of the general economic downturn can be considered a pretty good result. However, all this is a springboard for a jump, which we expect to see in the coming years. We believe that Ukraine and Canada are still to see times when we reap to the fullest all benefits of free trade.
At what stage is the process of extending the Agreement to the area of services and investments?
Technical consultations between the two countries, held in a virtual format, have already been completed. Now everything is ready for the transition to the final stage of our talks.
Last month, the Antonov-Canada company was created, which should ensure the entry of Ukrainian aircraft into the North American market. Could you tell us more about the project?
I can confirm that there is a significant interest in Canada in working with Antonov, in particular in our wonderful AN74 aircraft, which in NATO terminology is affectionately referred to as Cheburashka. This transport aircraft, unpretentious to the type of runways, has been specially designed to operate in difficult weather conditions, particularly in northern climates, which is why it is so interesting to Canada.
In general, how would you assess the level of economic cooperation between Canada and Ukraine, and in which areas lie the greatest prospects for its development?
So far, Ukrainian-Canadian trade is a crumb against the background of that great potential that is out there between our two states with 40 mln populations, one of which is among the world's most powerful economies. Even the first years of the free trade agreement have revealed certain surprise benefits so our future trade relationship should be guided by the principle of "expect the unexpected." For example, according to last year's data, every fourth liter of apple juice in Canada comes from Ukraine. Until a few years ago, we would have been very surprised if someone said that apple juice could be such a powerful item of export to Canada. In 2020, Ukraine also overtook Japan among the leading buyers of Canadian fish and seafood. This also surprised many because we rarely see ourselves as large seafood consumers. With this in mind, I would be very careful to bet on any particular sector of economy and trade, because the potential is enormous. Ukrainians and Canadians looking for interesting profitable projects should take a closer look at the opportunities that arise between our countries.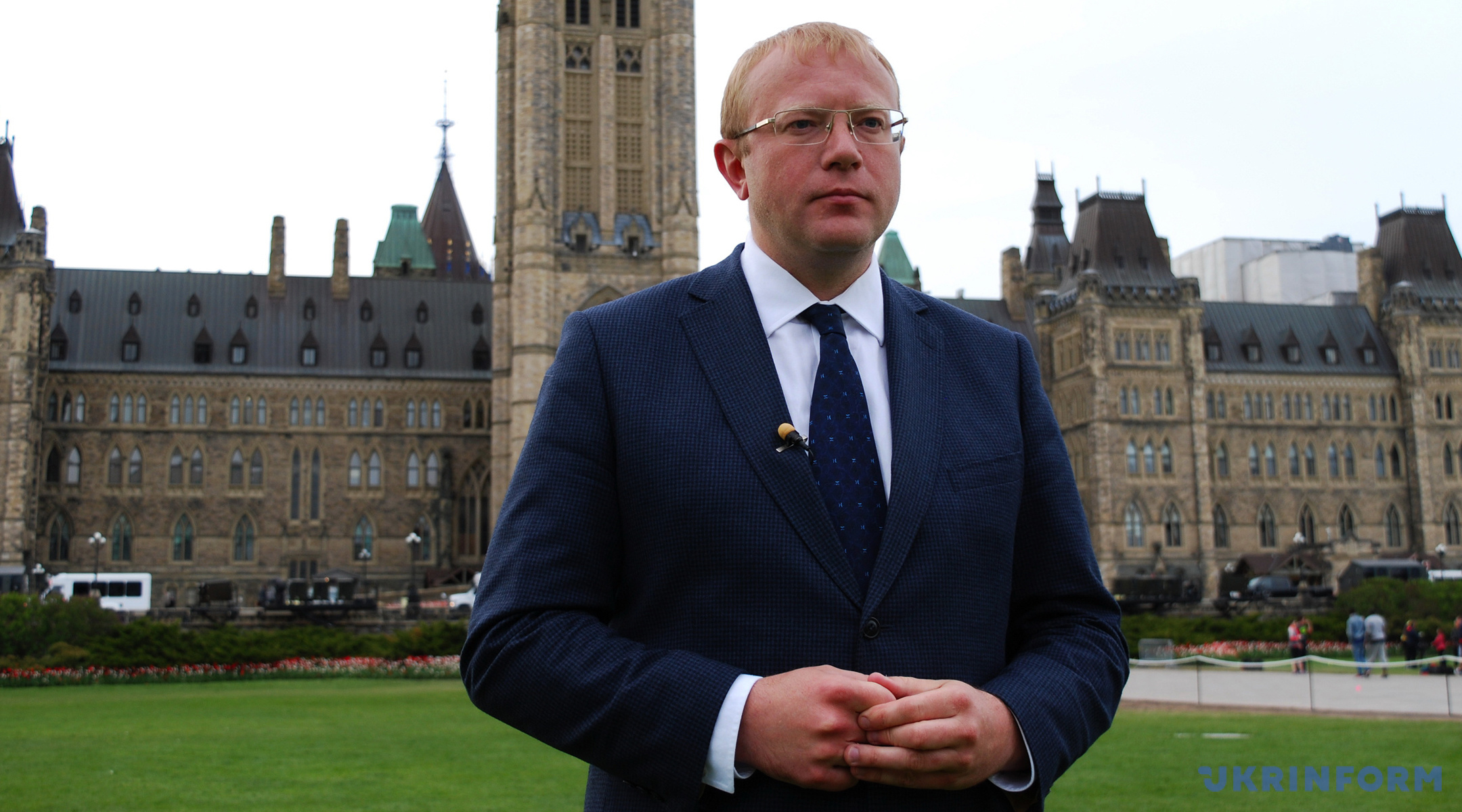 ALL OBSTACLES TO WEAPONS TRADE CLEARED
The situation with Canada's arms supplies to Ukraine, including lethal weapons, has long remained uncertain. What progress has been made on this issue?
We've cleared administrative blockages and obstacles to joint work and arms trade. A few years ago, we succeeded in including Ukraine in the list of countries with which Canada can trade in small arms. We have also created conditions for joint production. So I expect that we will definitely see success stories together. Diplomatic and administrative work has been done and everything should be determined by demand and capabilities of Ukraine's Armed Forces.
The visa issue has remained another hot topic for years. Is there anything to brag about in this field?
This spring, a Ukrainian-Canadian working group on mobility was established to facilitate mutual travel. It is important that institutional tools are set up that are independent of the names of ministers, ambassadors, presidents – anyone. We launch this train, which sooner or later should bring us to the desired result.
People will probably have to wait for this result for years. What can be done in the short term to facilitate interpersonal contacts?
There are two practical tasks that we're working on. The first is to restore full-fledged travel in the post-coronavirus period. In this regard, I'd like to remind you that Canada will open its border to vaccinated foreigners on September 7. Another major task is to reduce the number of visa denials. Last year, their share slid slightly to 23%. That's less than almost 30% seen over the years, but it's still too much. This share doesn't meet our needs and, in my opinion, is not supported by the actual state of affairs. That's why we continue our work to convince our Canadian partners that we need to find mechanisms allowing Ukrainians to travel more freely.
CANADA FIRMLY SUPPORTS THE CRIMEAN PLATFORM
Despite a certain lull in the international arena due to the pandemic, Canada has not ceased to regularly expand and renew its sanctions, including against Russia. What can we expect in this area?
We can count on Canada to pursue a very firm stance on Russian aggression in Ukraine. Canada is our true ally and like-minded partner. We can expect that it will remain among the leaders of the international coalition in support of Ukraine. However, this shouldn't be taken for granted. We should be grateful for this friendly policy of our partner and constantly remind that deterring Russian aggression and forcing Russia to play by international rules is in our common interest.
What do people in Canada think about the Crimean Platform initiative?
We're looking forward to Canada's pro-active participation in the inaugural summit of the Crimean Platform. Canada was one of the first countries to clearly and publicly support this initiative of ours, sending an official letter to our Foreign Ministry, which is a serious sign in diplomatic language. However, we have one technical issue due to the likely approach of parliamentary elections in Canada, which may be held this fall. Under Canadian regulations, all politicians running for office are strictly prohibited from any international engagement. If their election campaign falls at the time of the Crimean Platform summit, we will have to find creative solutions to Canada's participation. We may not see leading Canadian politicians, but that should not override Canada's fullest support for the initiative.
The mandate of Canada's UNIFIER military training mission in Ukraine is expiring next year. Will it be extended?
We look forward to seeing this Mission continue because it is praised in both Ukraine and Canada, allowing not only Ukrainians to learn from Canadians, but also the other way round. We have the experience of waging war against the world's second-largest army, and we pay a high price in this regard, so it is important that our closest allies can also benefit from our experience. More than 26,000 Ukrainian military passed through UNIFIER and gained access to life-saving knowledge. These trainings make our Army stronger and bring it closer to victory.
Earlier, Ukraine regularly asked Canada to restore access to RADARSAT satellite imagery. Does the request remain relevant?
High-quality intelligence is important to us, and Canada, as a respectable player in the intelligence community, can be very valuable to this end. However, as for the specific technical solution, my military colleagues note that life has already moved forward, and now we need to set more ambitious goals in the context of information exchange. We now need maps of higher resolution and scale than we received at the onset of war. Therefore, the answer to this question is that we do need help, but we would like to adjust it to better meet our current needs.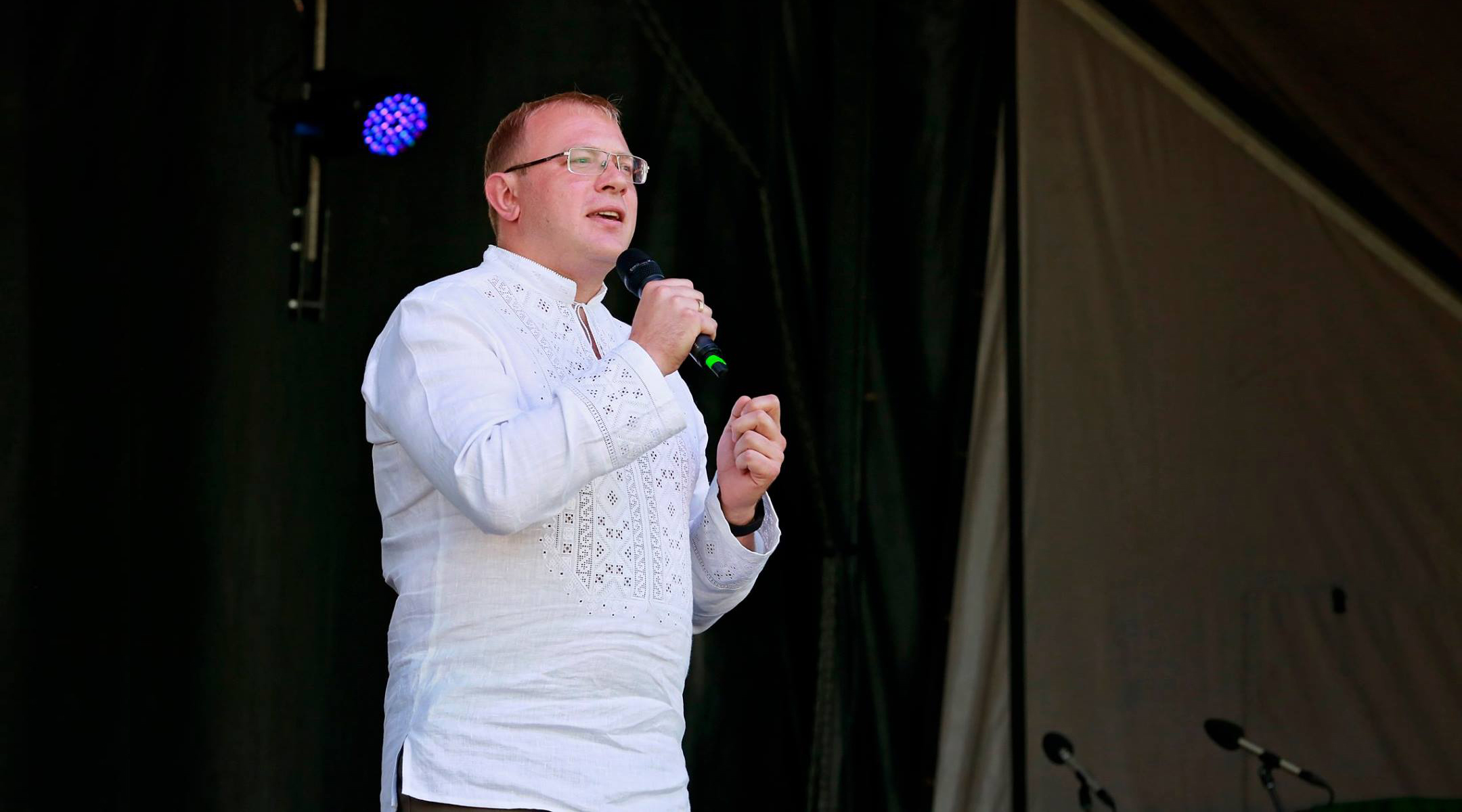 RUSSIAN PROPAGANDA DOESN'T WORK IN CANADA
Canada has recently named Russia and China responsible for most cyberattacks on the world's democratic processes. This is certainly not news to Ukraine, but could we learn from the Canadian experience of countering these attacks?
The main lesson we could learn from Canada is of a philosophical nature. Russian propaganda and infowar operations on Canadian soil have not been too successful, primarily because it's a strong, healthy, and cohesive society that is very difficult to stir. Russian propaganda is effective where conflicts are raging and where there's no unity. If we share our lessons, I would first pay attention to the following: a society with a high level of trust and an understanding of common values ​​and goals is very difficult to destabilize. At the same time, Canada still looking very closely at Russian attacks and is very interested in our experience in combating hybrid propaganda threats.
What is the main achievement of Ukrainian-Canadian relations in the last two years?
I will not undertake to single out any particular thing but I would note three main achievements. First, our cooperation on the PS752 tragedy because Ukraine's diplomatic position was highly assessed. From the very start, we've had very difficult negotiations with Iran on behalf of the five countries, and there have been attempts by Iran to destabilize this unity by dragging us into separate negotiations. Western partners have praised our toughness, commitment, and professional diplomatic strength. The second important achievement I'd say is the establishment of a working group on mobility, which will pave the way for free travel between Ukraine and Canada. Behind these bureaucratic words stand people's destinies, travel and business opportunities – something from which we will benefit significantly for decades to come. And third, we launched an agreement on joint audio-visual production, finding quite unexpectedly another sector of the economy where we can mutually benefit. Now it's time to wait for an Oscar award for some Ukrainian-Canadian film.
Maksym Nalyvaiko, Ottawa
im