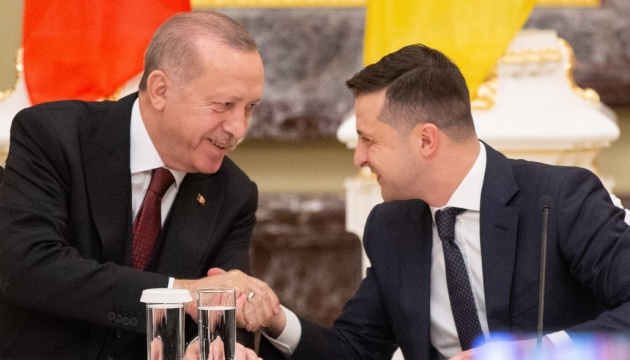 Erdogan thanks Zelensky for support in fighting wildfires
Turkish President Recep Tayyip Erdogan has expressed gratitude to a number of countries and their leaders, including President Volodymyr Zelensky of Ukraine, for their support and assistance in fighting raging forest fires.
That's according to Ukrinform.
"I am grateful to our neighbor, President of Iran Ebrahim Raisi, Emir of Qatar Sheikh Tamim, President of Croatia Zoran Milanovic, and President of Ukraine Volodymyr Zelensky for their strong solidarity," Erdogan told a meeting at the State Coordination Center in Ankara on Tuesday, August 3.
The Turkish leader also thanked the leaders of Azerbaijan, Spain, and Russia.
"On behalf of my nation, I would like to thank all the friendly countries and organizations that have sent their support, wishes, and condolences, declared their readiness to help and deploy help in our fight against forest fires," he said.
As Ukrinform reported earlier, on July 30, two firefighting planes operated by the State Emergency Service of Ukraine arrived in Turkey to help local authorities put out wildfires. Ukrainians are actively involved in fighting the fire in the southern and southwestern regions of Turkey.
im