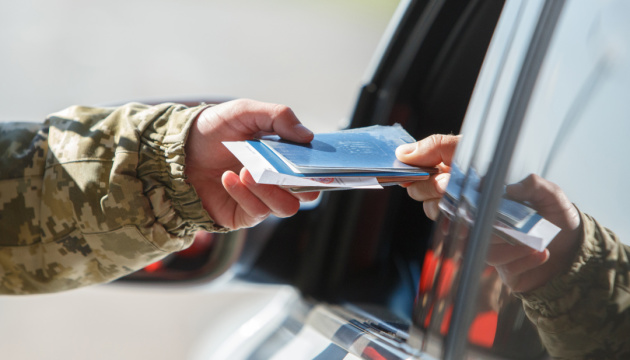 Twenty-two foreign delegations already visited entry-exit checkpoints with occupied Crimea
Foreign diplomats arriving at entry-exit checkpoints in Kherson region see the situation on the administrative border with the occupied Crimea with their own eyes and then write reports, forming pro-Ukrainian messages for the heads of their states.
"They all say that it is very important for them to see the situation with their own eyes. For many, Crimea is just an e-mail or a report on an A4 paper, while it is a completely different experience to see the situation with their own eyes," Permanent Representative of the President of Ukraine to the Autonomous Republic of Crimea Anton Korynevych said on the air of the Dom TV channel.
He noted that 22 foreign delegations had already visited the entry-exit checkpoints with the occupied peninsula, while Donbas used to form the greater part of the Ukrainian issue in the international political agenda.
According to him, ambassadors visiting the administrative border with the occupied peninsula can form their own opinion about the consequences of Russia's occupation of Crimea.
"An ambassador of a foreign state at the administrative border is an ambassador who then writes a report to the center. An ambassador who formulates certain messages for his or her government and does so just before the inaugural summit of the Crimean Platform. Seeing an entry-exit checkpoint controlled by the Russian Federation a few hundred meters away and realizing that this is an occupier and this is the Europe of the 21st century..." Korynevych noted.
Despite increasing attention to the territory adjacent to the occupied peninsula, Korynevych believes that such a large-scale international summit as the Crimean Platform should be held in the Ukrainian capital.
As a reminder, Ukraine intends to launch on August 23 the Crimean Platform – a new consultative and coordination format initiated by Ukraine to step up the efficiency of international response to the occupation of Crimea, respond to growing security challenges, increase international pressure on Russia, prevent further human rights violations, protect victims of the occupation regime, and achieve the main goal: to de-occupy Crimea and return it to Ukraine.
ol