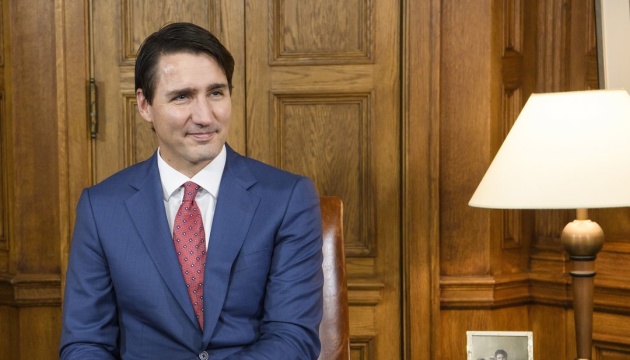 Trudeau: Canada has consistently been strong advocate for Ukraine within NATO
Canada unwaveringly supports Ukraine's sovereignty and condemns Russian aggression.
"Canada's commitment to Ukraine's sovereignty, security, and territorial integrity remains unwavering and our position on Russia is unequivocal. Canada will continue to hold Russia to account for its unacceptable behaviour," Canada's Prime Minister, the Right Honourable Justin Trudeau, wrote in a letter to the Ukrainian Canadian Congress (UCC).
He also reminded of Canada's long-standing support for Ukraine's Euro-Atlantic aspirations. "Canada has also consistently been a strong advocate for Ukraine within NATO and has long supported NATO's 2008 commitment that Ukraine will become a member of the Alliance," Trudeau noted.
The Prime Minister of Canada added that "more recently, we also played a significant role in helping Ukraine secure Enhanced Opportunity Partner status."
As reported, it was decided during the 2008 Bucharest Summit of NATO that Ukraine and Georgia would become NATO members, and a step towards this should be the Membership Action Plan. At the same time, there is still no consensus among NATO countries on the provision of MAPs to both countries. Instead, Ukraine and Georgia were advised to continue conducting reforms and wait for the "right" political moment.
Ukraine was granted NATO EOP status on June 12, 2020.
ol