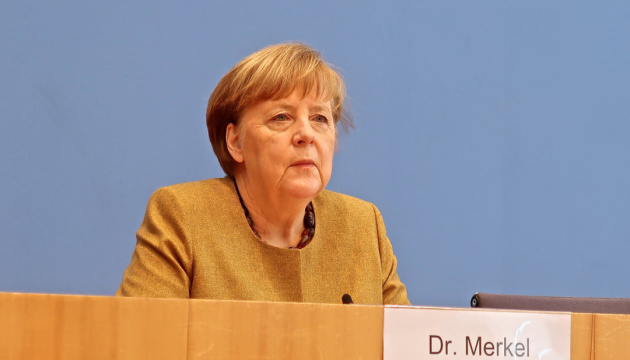 Merkel: It is important that Ukraine remains gas transit country
German Chancellor Angela Merkel discussed the situation around the Nord Stream 2 gas pipeline at a meeting with U.S. President Joe Biden during the G7 summit.
"We briefly discussed the topic of Nord Stream 2. You know that German experts are negotiating with the U.S. government. We believe that we are finding a good way… It is important that Ukraine remains a gas transit country," the Chancellor said at a briefing on June 12, an Ukrinform correspondent reported.
Merkel added that Biden's upcoming meeting with Russian President Vladimir Putin, the NATO summit, and the situation in Afghanistan had been discussed during the conversation with the American leader.
That was Merkel's first meeting with Biden since his election as the President of the United States. The German Chancellor is to make a visit to the United States on July 15. Nord Stream 2 is expected to be one of the main topics during the talks in Washington.
ol