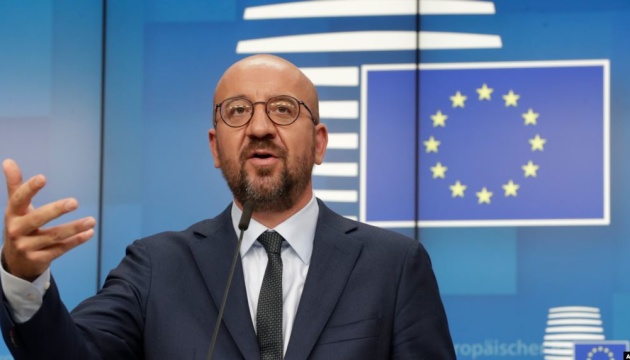 European Council President: Russia is party to conflict in eastern Ukraine, not mediator
During the G7 summit, the European Union will draw the partners' attention to the destructive policy of Russia, which is not a mediator but a party to the conflict in eastern Ukraine.
"Russia will be one of the main topics [of discussion in the foreign affairs bloc of the summit]. G7 partners share common views on Russia's subversive actions. The EU condemns Russia's illegal, provocative, and destructive actions against the EU and its member states and beyond. I emphasized this in a telephone conversation with President Putin this week. In the conflict in eastern Ukraine, I repeat, we see Russia as a party to the conflict, not a mediator. We do not recognize and will not recognize the illegal annexation of Crimea by Russia," European Council President Charles Michel said at a press conference, an Ukrinform correspondent reports.
He also said that the G7 leaders would consider coordinating measures in response to the actions of the Belarus regime and hijacking of a civilian plane by the country's authorities in violation of international aviation safety rules and regulations to arrest an opposition journalist and his girlfriend.
ol