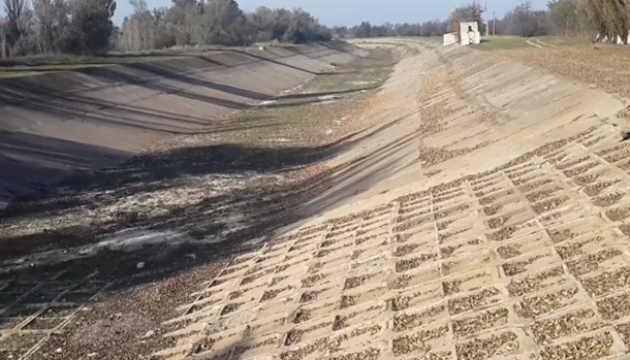 Kyiv will not change its position on water supplies to occupied Crimea - Foreign Ministry
The position of the Ukrainian authorities on water supplies to Russian-occupied Crimea remains unchanged - this will be possible only after the de-occupation of the peninsula, Ukrainian Foreign Ministry spokesperson Oleg Nikolenko has told Ukrinform.
"Ukraine's position remains unchanged. Dnipro water will flow into the de-occupied Crimea," he said.
He stressed that the problem of water resources had worsened against the background of massive Russian militarization of the Crimean peninsula.
"The more the Russian Federation builds its military bases in Crimea, the less water will be left for the needs of the civilian population. Russia, as an occupying power, must be fully aware of its responsibility," the diplomat said.
Nikolenko said that Russia's failure to fulfill its international legal obligations would be discussed at the inaugural summit of the Crimean Platform.
He also stressed that the ultimate goal of Ukraine's efforts should be the complete de-occupation of Ukrainian territories - both the Crimean peninsula and certain areas of Donetsk and Luhansk regions.
Earlier, Oleksiy Arestovych, the spokesman for the Ukrainian delegation to the Trilateral Contact Group (TCG) for the settlement of the situation in Donbas and an advisor to the head of the President's Office, said in an interview with the Telegraf online news site that the Ukrainian authorities could change their position on the resumption of water supplies to Russian-occupied Crimea in case of "very serious concessions" by Russia.
op