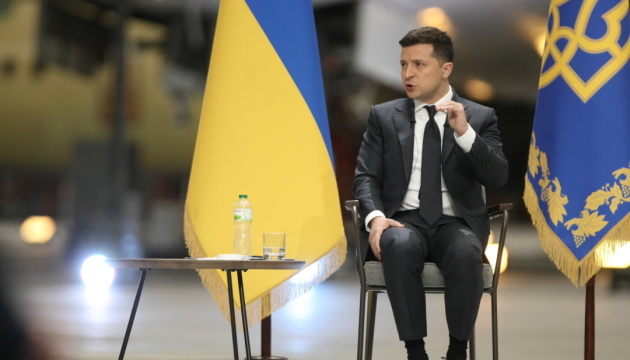 Zelensky: Conversation with Biden was clear and meaningful
Ukrainian President Volodymyr Zelensky has said he is satisfied with his phone call with U.S. President Joe Biden and expects to discuss a comprehensive bilateral agenda at a meeting with him in July.
He stated this in a comment to the Ukrayinska Pravda online news site, according to Ukrinform.
"Yesterday I had a wonderful conversation with President Biden. It was a clear and meaningful conversation. I am very pleased with the results of the conversation and the prospects for further confidential personal communication. Joe Biden literally assured me of full and unconditional support for Ukraine," Zelensky said.
He stressed that Ukraine and the United States have a "comprehensive bilateral agenda," which he will discuss at a meeting with Biden in the United States in late July.
"We have many important issues to discuss - security, territorial integrity, economy, energy, direct investment, technology, cooperation in the defense sphere," Zelensky said.
In his opinion, the most effective reform of the Ukrainian Armed Forces is much more important, because "only this is currently an absolute guarantee of peace in our country and a guarantee of the protection of every Ukrainian."
Zelensky and Biden had a phone call on June 7 during which the U.S. leader invited his Ukrainian counterpart to visit the White House in July.
op