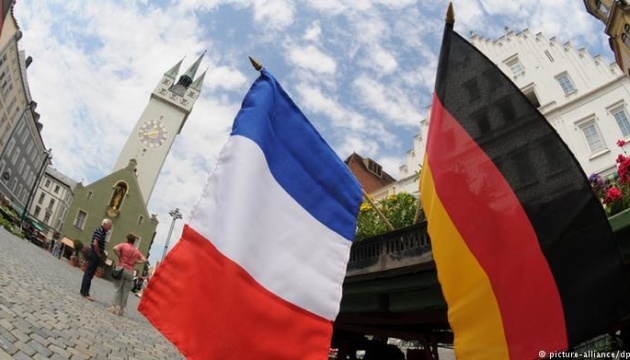 FMs of Germany, France and Russia discuss conflict in eastern Ukraine
Germany and France called on the Russian Federation to "make a positive contribution" to the peaceful settlement of the conflict in eastern Ukraine.
The phone conversation between German Foreign Minister Heiko Maas, French Foreign Minister Jean-Yves Le Drian, and Russian Foreign Minister Sergei Lavrov took place on June 7, according to the website of the German Federal Foreign Office.
The conversation was focused on the conflict in eastern Ukraine. Heiko Maas and Jean-Yves Le Drian highlighted the efforts of Germany and France in the "Normandy format" to achieve significant progress in resolving the conflict. The ministers discussed the state of negotiations on the implementation of the 2014/2015 Minsk agreements and the conclusions of the Paris summit of December 2019. They called on Russia to make a positive contribution to the settlement of the conflict.
The German Foreign Office also said that the first anniversary of the agreement on additional measures to stabilize the ceasefire of July 22, 2020 "could become a marker for confirming compliance with the ceasefire."
In addition, in view of the recent build-up of Russian troops near Ukraine's border, the foreign ministers of France and Germany called on Russia to fulfill its transparency obligations under the Vienna Document.
During the conversation, the conflict between Armenia and Azerbaijan over Nagorno-Karabakh was also discussed.
As Ukrinform reported, President of Ukraine Volodymyr Zelensky in an interview with the German newspaper Frankfurter Allgemeine Zeitung said that Ukraine's partners in the Normandy format talks – France and Germany – should put pressure on Russia demanding the adoption of already established clusters in order to end the war in Donbas.
ish