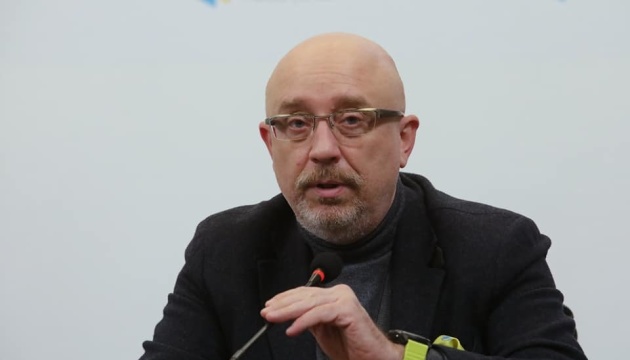 'We need these reforms': Reznikov tells what EU and NATO expect from Ukraine
During the two-day visit to the European institutions and NATO, the Ukrainian side was able to discuss the most important issues of bilateral relations and clarify expectations for further progress.
"I am very pleased with the visit, because we talk to our partners honestly, frankly. For example, we openly discuss the NATO Bucharest summit in 2008 when Ukraine's and Georgia's expectations to receive MAP were raised. Thirteen years have passed, and no particular breakthrough has taken place yet. Let's see how the NATO summit on June 14 will be held," Deputy Prime Minister - Minister for Reintegration of the Temporarily Occupied Territories of Ukraine Oleksiy Reznikov told journalists in Brussels on Friday, an Ukrinform correspondent reported.
Answering a clarifying question from Ukrinform, he noted that the constant reminders by the EU and NATO representatives about the need for internal reforms should not be taken as a mantra, because the partners talk about obvious things that Ukraine primarily needs.
"We, our business need these reforms … Our partners know exactly what is happening here. For example, they are waiting for the second reading of the law on the Security Service of Ukraine, the reform of special services to get rid of the Soviet Union legacy, they are waiting for legal reform, the formation of the High Council of Justice, the High Qualifications Commission of Judges. They expect us to continue the anti-corruption reform that we need in the first place," Reznikov said.
As reported, the issue of possible granting MAP to Ukraine, among others, was raised during Reznikov's meeting with NATO Deputy Secretary General Mircea Geoană. The NATO representative expressed support for Ukraine's aspirations on behalf of the Allies and called on Ukraine to focus on implementing systemic reforms. At the same time, he reaffirmed the Allies' firm support for Ukraine's sovereignty and territorial integrity.
ol