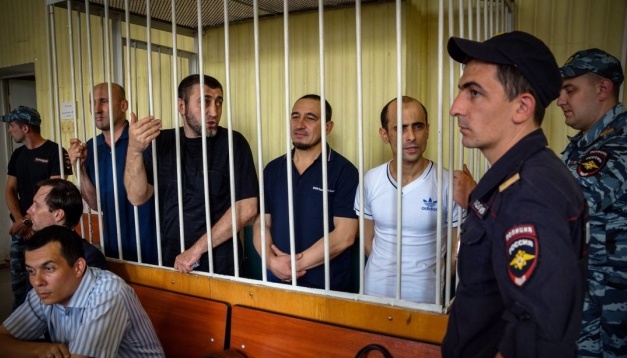 EU calls on Russia to release all illegally detained Crimean Tatars
The European Union calls on the Russian authorities to immediately and unconditionally release Crimean human rights activist Emir-Usein Kuku and all prisoners sentenced to long prison terms in the so-called Hizb ut-Tahrir case.
"Russia continues to persecute Crimean Tatars and human rights defenders. An official of the Delegation of the EU to Russia was present for today's trial of Emir-Usein Kuku. EU calls for his immediate and unconditional release, as well as all detained and sentenced in Crimea in breach of international law," Lead Spokesperson for the External Affairs of the European Union Peter Stano posted on Twitter on May 26.
On Wednesday, the Supreme Court of the Russian Federation completely rejected the cassation appeal against the judgments delivered by the Southern Military District Court to six defendants in the Yalta "Hizb ut-Tahrir case" and upheld the judgments despite numerous procedural violations and contradictions in the criminal case.
On February 11, 2016, residents of Yalta and Alushta – religious figure Muslim Aliyev, businessman Vadym Siruk, human rights activist Emir-Usein Kuku, school security guard Enver Bekirov – were detained after raids on their homes. Later, in the village of Krasnokamyanka, Alushta district, cook Arsen Dzhepparov and sales representative Refat Alimov were also detained. The case was considered on the merits for 3.5 years.
On November 12, 2019, the Southern Military District Court sentenced Muslim Aliyev to 19 years in a maximum security prison, Enver Bekirov – to 18 years, Vadym Siruk and Emir-Usein Kuku – to 12 years, Refat Alimov – to 8 years, and Arsen Dzhepparov – to 7 years.
Amnesty International recognized Emir-Usein Kuku and all other defendants in this case as prisoners of conscience.
ol