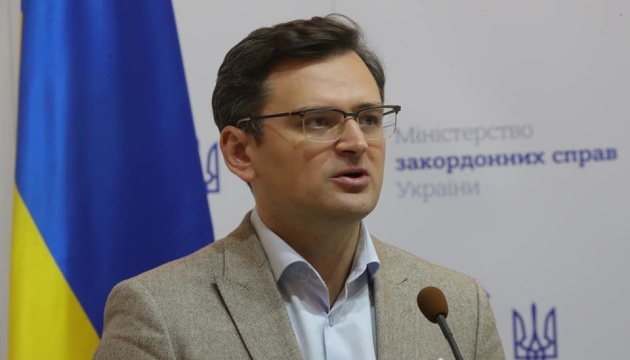 Over 100 Ukrainians evacuated from Gaza Strip – Kuleba
Some 109 Ukrainians, 13 Moldovans and four Bulgarians have been evacuated from the Gaza Strip, Ukrainian Foreign Minister Dmytro Kuleba has said.
"Gaza Strip. We've successfully evacuated 109 Ukrainian, 13 Moldovan, 4 Bulgarian citizens. They are already safe in Cairo and will fly to Kyiv soon," he wrote on his Twitter account on Wednesday, May 26.
Kuleba added that Ukraine and Egypt had made enormous efforts to ensure a safe corridor and that the operation had been postponed twice.
"Ukraine is among the first to successfully complete an international humanitarian mission by evacuating citizens of three countries from Gaza. We never abandon our citizens & we help partners," he said.
Kuleba thanked the Egyptian side and the entire Ukrainian diplomatic team for successful cooperation.
According to the Ukrainian Foreign Ministry, about 140 Ukrainians had expressed a desire to leave the Gaza Strip.
Israeli security forces and Palestinians clashed on May 7 near the Temple Mount and in the Sheikh Jarrah neighborhood in eastern Israel. After the prayer on the Temple Mount, the worshippers started hurling stones at the police. The latter responded with rubber bullets, stun grenades and tear gas.
Hamas militants, who control the Gaza Strip, fired rockets at Israel. The Israeli Air Force responded with air strikes on targets in the Gaza Strip.
The WHO estimates that 222 people have been killed and 6,046 have been injured in the Gaza Strip.
Israel and Hamas agreed to a ceasefire on May 20.
op