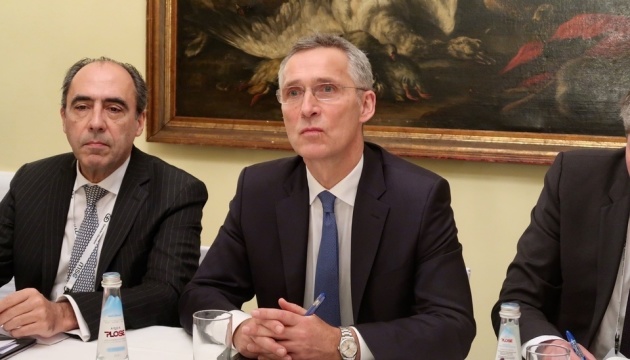 Stoltenberg discusses NATO summit, Ukraine, Belarus with Estonian PM
Secretary General Jens Stoltenberg welcomed Prime Minister Kaja Kallas of Estonia to NATO headquarters on Tuesday, May 25, to discuss preparations for the NATO Summit on June 14, as well as Russia's aggression against Ukraine and the actions of the Belarusian authorities.
This was said in a press release published on the NATO website.
"The Secretary General and the Prime Minister addressed the situation in Ukraine. Mr Stoltenberg said that while Russia has pulled back some troops, tens of thousands remain in and around Ukraine, as well as significant amounts of weapons. He added that Russia continues to restrict navigation in the Black Sea, including near the Kerch Strait. According to the Secretary General, this is part of a pattern of aggressive actions, which raise serious concerns," the report reads.
Stoltenberg added that NATO will remain vigilant, continue to strengthen its deterrence and defence, and support its partners.
During their meeting, the two leaders also discussed the situation in Belarus. "The forced landing of a passenger flight by Belarus was dangerous and unacceptable," said the Secretary General. The North Atlantic Council will address this issue later today, he said.
As reported, Russia announced the withdrawal of its troops from Ukraine's borders under the pretext of "successful completion of exercises", but at the same time leaves its military presence and technical equipment near Ukraine's borders and in the temporarily occupied territories of eastern Ukraine and Crimea.
Earlier, the Russian Federation amassed a group of about 110,000 troops near the eastern borders of Ukraine and in the occupied Crimea, raising concerns of the Ukrainian authorities and Western partners.
ish