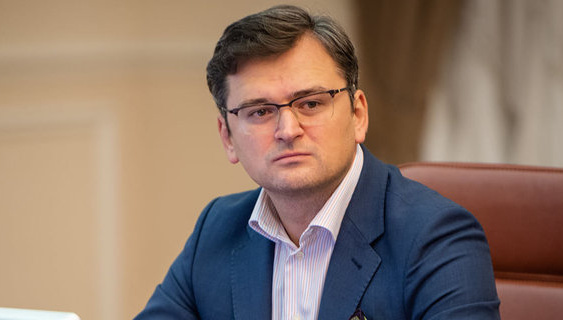 Kuleba, Shoukry discuss evacuation of Ukrainians from Gaza
Ukrainian Foreign Minister Dmytro Kuleba has held a phone call with Egyptian Foreign Minister Sameh Shoukry, the Ukrainian Foreign Ministry's press service has reported.
"The Ukrainian foreign minister praised the peacekeeping efforts of Egypt and of President Abdel Fattah al-Sisi to promote a ceasefire between the Gaza Strip and Israel. He also expressed hope that civilian casualties would be halted, peace would prevail in the region, and the search for a formula of peaceful coexistence would continue," the report reads.
According to the report, both parties paid special attention to the issue of evacuation of Ukrainian citizens from the Gaza Strip through Egypt. Kuleba thanked the Egyptian side for its efforts to organize, together with the Ukrainian Embassy in Cairo, the necessary emergency security and logistics measures.
Shoukry said the Egyptian authorities were aware of the urgency of Ukraine's request for evacuation and were making every effort to facilitate the successful evacuation of Ukrainians from the Gaza Strip.
The foreign ministers discussed other topical issues in bilateral relations and agreed to exchange high-level visits.
Shoukry informed Kuleba about the steps the Egyptian authorities are taking to ensure the safety of foreign tourists during the COVID-19 pandemic. In this context, Kuleba noted that Egypt has always been and remains a comfortable destination for Ukrainian citizens. He said that the Ukrainian government would continue to welcome an increase in the number of Ukrainian tourists in Egypt.
The Ukrainian Foreign Ministry expects soon to begin the evacuation of Ukrainian citizens from the conflict zone in the Gaza Strip. About 140 Ukrainians have expressed a desire to return home.
op