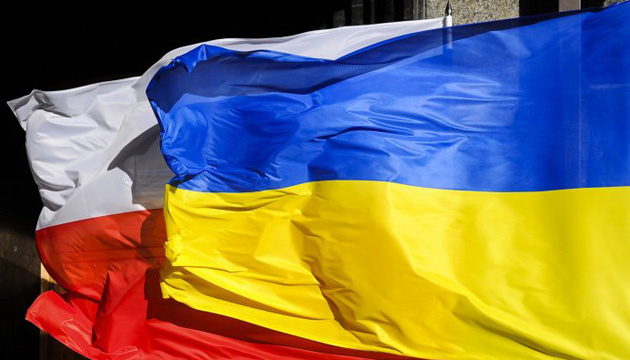 Poland promises to pay special attention to eastern Ukraine during its OSCE chairmanship
Warsaw plans to pay special attention to the situation in eastern Ukraine during the OSCE chairmanship in 2022.
"We agreed on a visit to eastern Ukraine in preparation for Poland's OSCE chairmanship. It is a matter of examining the situation on the ground and paying special attention to these topical issues during the chairmanship," Deputy Foreign Minister of Ukraine Vasyl Bodnar said in a comment to Ukrinform following the Ukrainian-Polish political consultations at the level of deputy foreign ministers of both countries which took place in Warsaw on Thursday.
He added that a visit would be made at the level of minister or deputy minister of foreign affairs of Poland.
The Ukrainian diplomat informed that the schedule of visits of the first persons of both states was discussed during the consultations. He reminded that President of the Republic of Poland Andrzej Duda would visit Ukraine on August 23-24 to participate in the Crimean Platform summit and celebrate the 30th anniversary of Ukraine's independence. At the same time, a possible visit of Prime Minister of Ukraine Denys Shmyhal to Poland was discussed.
"There is an agreement in principle on such a meeting. We will wait for a concrete answer from the Chancellery of the Prime Minister of Poland on the date," Bodnar stated.
The diplomat also informed that the parties discussed the Ukraine Reform Conference which will be held in Vilnius on July 6. He noted that Warsaw had also agreed to host the conference in the future and negotiations on the date were underway.
As noted, the security situation, in particular, countering Russian aggression and disinformation actions of the Kremlin, and efforts to oppose the implementation of the Nord Stream 2 project were discussed during the consultations.
"Poland demonstrates full support for Ukraine in these issues," Bondar said.
According to the diplomat, economic cooperation, cooperation in the energy sector, enhancement of efficiency of the checkpoints on the Ukrainian-Polish border, implementation of educational projects, and protection of the rights of national minorities in Ukraine and Poland were also touched upon. In addition, the parties discussed issues related to complicated historical issues, in particular, restoration of places of memory and conduct of search and exhumation works.
ol