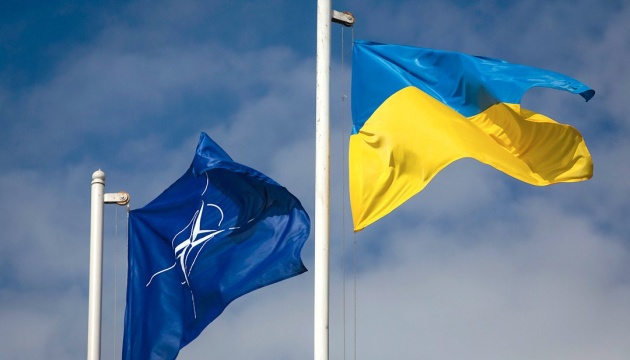 Ukraine's ambassador to NATO to be appointed soon
The Mission of Ukraine to NATO will be headed by a woman for the first time. The appointment is expected soon.
The candidate is currently undergoing security certification, Foreign Minister of Ukraine Dmytro Kuleba said in a comment to journalists, an Ukrinform correspondent reports.
"The process is nearing completion. The head will be appointed soon. There is no need for an agrement. An appointment to an international organization requires a security certification, and right now a person undergoes it. This is a new candidate. We will have the first-ever woman ambassador of Ukraine to NATO," Kuleba said.
The Mission of Ukraine to NATO is a diplomatic mission to an international organization, established to ensure Ukraine's continued cooperation with the Alliance and participation in the Euro-Atlantic Partnership Council. The position of its head has been vacant since August 2019.
ol