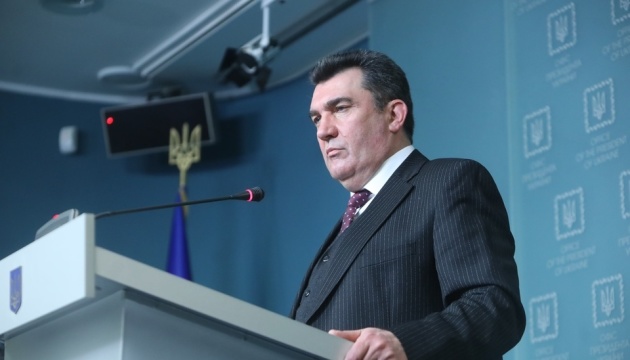 Ukraine asks United States for information about 61 sanctioned Ukrainians
Ukraine officially requested the U.S. authorities to provide full information on 61 Ukrainian citizens under U.S. sanctions.
"We talked about the sanctions imposed by our partners, the sanctions imposed on the citizens of Ukraine by the United States. We appealed to them with official documents so that they could give us comprehensive information about every citizen of Ukraine – when and why certain sanctions were imposed – to react here, in Ukraine," Secretary of the National Security and Defense Council Oleksiy Danilov said at a briefing after the NSDC meeting chaired by President Zelensky on May 14, an Ukrinform correspondent reported.
After comprehensive data are received, Ukrainian law enforcement officers will make a decision on the possibility of bringing these persons to justice in Ukraine.
According to Danilov, "to date, we know for sure about 61 citizens of Ukraine, against whom the United States imposed sanctions."
The Secretary of the National Security and Defense Council assured that Ukraine would address similar requests to European partners.
Danilov also informed that a total of eight issues had been considered during the NSDC meeting on May 14, including: making proposals to the Budget Declaration for 2022-2024 on articles related to national security and defense of Ukraine, imposition of information security measures, adoption of the Cyber ​​Security Strategy, the issue of priority measures to ensure biological safety and protection.
At its meeting on May 14, the National Security and Defense Council of Ukraine also endorsed the Cyber ​​Security Strategy of Ukraine for 2021-2025 and approved a decision to create a nationwide digital multichannel television network Multiplex.
оl