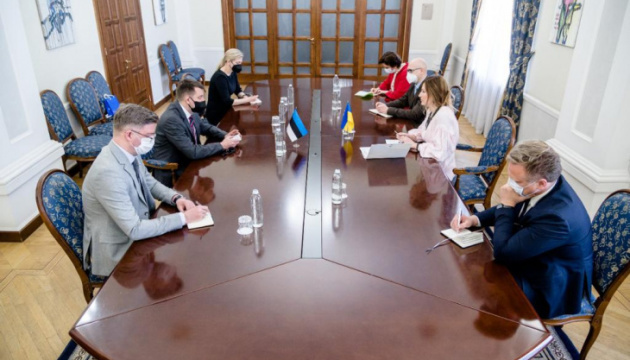 Dzheppar, Secretary General of Estonian Foreign Ministry discuss preparations for Crimean Platform summit
First Deputy Minister of Foreign Affairs of Ukraine Emine Dzheppar and Secretary General of the Estonian Ministry of Foreign Affairs Jonatan Vseviov discussed preparations for the inaugural summit of the Crimean Platform and the possibility of involving Estonian scientists and analysts in the activities of its expert network.
This was reported by the press service of the Ministry of Foreign Affairs of Ukraine.
During the meeting, Dzheppar expressed her sincere gratitude to the Estonian leadership for supporting Ukraine's sovereignty, territorial integrity, and Euro-Atlantic aspirations. "Your visit to Kyiv is an extremely important testament to the solidarity between Estonia and Ukraine, which we highly value," she said.
In turn, Vseviov stressed that "Crimea and Donbas are a matter of security not only of Ukraine, but also of Europe." "That is why it is important to step up advocacy efforts regarding the illegal occupation of Crimea and to keep this issue in the focus of attention of all European capitals," he said.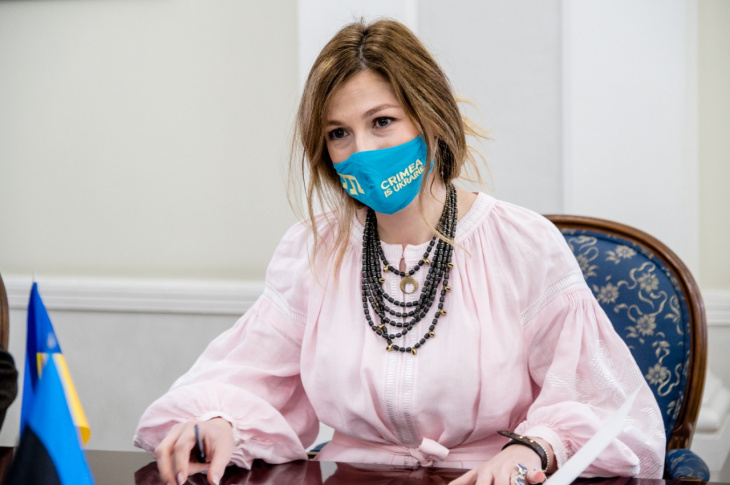 Dzheppar also informed her Estonian counterpart in detail about the situation in the temporarily occupied Crimea, emphasizing the problem of misinformation, anti-Ukrainian propaganda, and the militarization of education.
"We note the great interest of the world community in the Crimean Platform, which gives a new impetus to the consideration of the Crimean issue and actualizes its importance on the international agenda," she said.
She also thanked the Estonian side for supporting Ukraine's efforts to de-occupy the Crimean peninsula.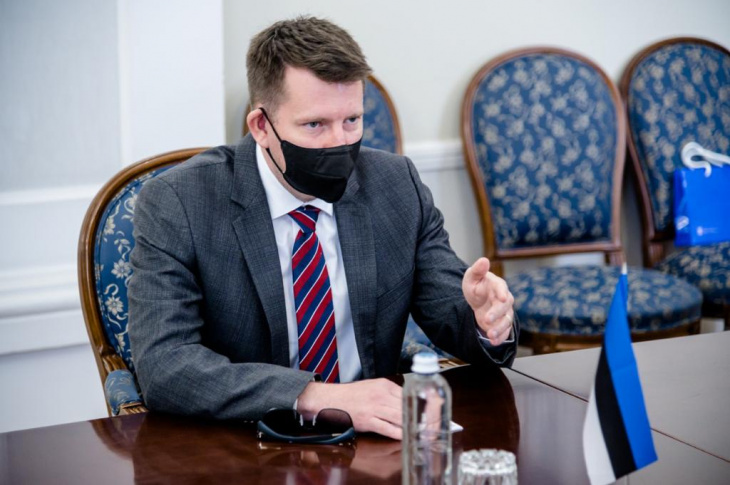 As reported, the Crimean Platform is a new consultative and coordination format initiated by Ukraine to improve the efficiency of the international response to the occupation of Crimea, respond to growing security challenges, step up international pressure on Russia, prevent further human rights violations, protect victims of the occupation regime and to achieve the de-occupation of Crimea. Ukraine actively invites other states to join this international initiative.
The first Crimean Platform summit is scheduled for August 23, 2021.
Photo credit: Ministry of Foreign Affairs of Ukraine
ish