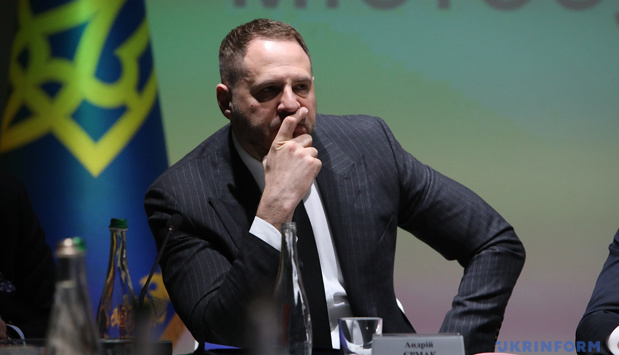 Yermak names basic task for Zelensky-Putin meeting
The basic task for a possible meeting between Ukrainian President Volodymyr Zelensky and his Russian counterpart Vladimir Putin is to analyze the implementation of the agreements reached by the leaders of the Normandy Four countries in Paris in 2019, Head of the President's Office Andriy Yermak has told the RBC-Ukraine news site.
According to Yermak, the analysis of how the Paris Summit agreements were fulfilled is the basic task for Zelensky's potential meeting with Putin.
"We see that the fundamental things of a humanitarian nature and in the field of security have not yet been implemented. There are also other issues that should be discussed at the top level," he said.
He also noted that the terms of a possible meeting were still being agreed upon, but it was too early to announce specific details. "Of course, it would be right to hold talks as soon as possible. The situation requires quick reaction," Yermak said.
At the same time, he specified that Kyiv did not seek to cancel or replace any of the existing formats with bilateral talks in the Zelensky-Putin format, while the President's Office "seeks to use any diplomatic opportunities" that could lead to progress in resolving the conflict in eastern Ukraine.
Yermak said he was convinced that key issues could not be resolved without the participation of the Russian side in the negotiations.
"Western friends of Ukraine support us, and we act in such a way that each of our initiatives is absolutely clear and predictable for our partners. This also includes the issue of negotiations between the two leaders – of Ukraine and Russia," Yermak said.
On April 20, Zelensky addressed Putin, inviting him to meet "in any part of the Ukrainian Donbas where war is ongoing."
On April 22, Putin said he was ready to meet with Zelensky in Moscow, but he added that the issue of ending the war in eastern Ukraine would be discussed only after the Ukrainian authorities hold talks with "DPR and LPR leaders."
op