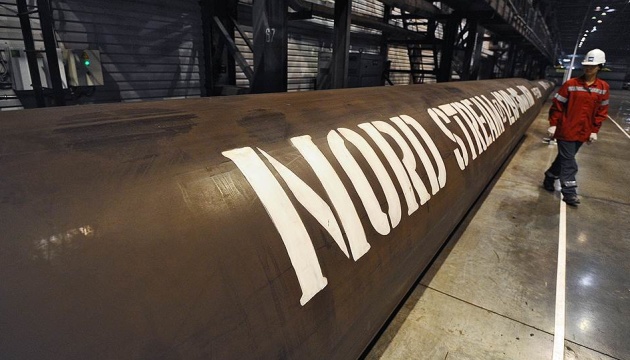 Ukraine, Lithuania see Nord Stream 2 as serious threat to stabilization in region - Razumkov
Ukraine and Lithuania consider the Nord Stream 2 gas pipeline project a serious threat to stabilizing the situation in the region, according to Verkhovna Rada Chairman Dmytro Razumkov.
He said this at a joint briefing with Speaker of the Seimas of Lithuania Viktorija Cmilyte-Nielsen, according to an Ukrinform correspondent.
"We consider Nord Stream 2 to be a serious threat not only to the European Union and Ukraine, but also to stabilizing the situation in the region, because we remember very well how the Russian Federation uses it. Unfortunately, this is not an economic project for Russia, but a political project and a project that could lead to pressure on European states. I am very satisfied that we look in the same direction in this issue and we jointly understand all the challenges facing our states," Razumkov said.
He also noted that Ukraine feels assistance from Lithuania in achieving common goals.
"There are important issues in which we feel assistance in achieving common goals. This includes cooperation within the European Union, NATO, the implementation of the tasks facing the Ukrainian parliament and Ukraine as a whole. An important aspect is security, including environmental, economic and energy security. We also talked about it today," Razumkov said.
He added that "it is important for us today to preserve and multiply all the relations and all the common developments that exist between our states."
"For many years, these have been not just words, but concrete deeds that we see on the part of the Lithuanian state, on the part of the Baltic states at the level of both inter-parliamentary relations and various international platforms," he said.
Razumkov thanked Cmilyte-Nielsen for her position on the territorial integrity and defense capabilities of Ukraine, as well as for humanitarian and vaccination assistance and other joint developments between the two parliaments and friendship groups.
Razumkov also thanked Cmilyte-Nielsen for intensifying preparations for the Ukraine Reform Conference, which is to take place on July 7-8, 2021.
op