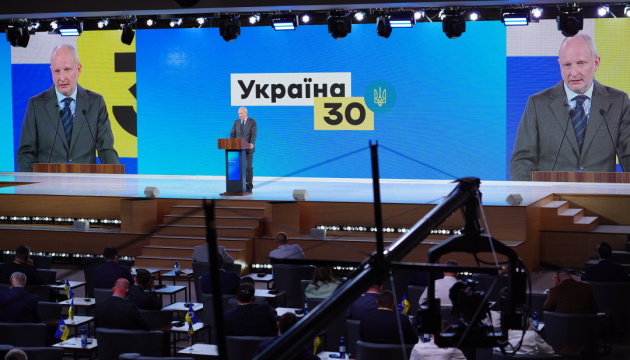 EU learning from Ukraine how to withstand hybrid aggression – Maasikas
The European Union is learning from Ukraine not only how to withstand Russia militarily, but also how to counter disinformation campaigns and cyberattacks, EU Ambassador to Ukraine Matti Maasikas has said.
He stated this at the forum "Ukraine 30. National Security" in Kyiv on Tuesday, May 11, according to an Ukrinform correspondent.
Maasikas noted that international support for Ukraine's independence, sovereignty and territorial integrity within internationally recognized borders was strong and that it was based on shared fundamentals principles, the European security order and international law.
"Our cooperation, between the EU and Ukraine, is not a one-way street. It's not the EU assisting [Ukraine] and Ukraine receiving this assistance. […] The EU stands to learn from Ukraine as well, from Ukrainian experience, not only on the war itself, but how to withstand hybrid aggression, disinformation campaigns that are constant, ongoing, and cyberattacks. It is no coincidence that Ukraine is among only six countries in the world with which the European Union has a thorough cybersecurity dialogue," Maasikas said.
He added that the EU was doing its utmost to support Ukraine at the economic and political level. In this context, the diplomat recalled that the European Union had linked its policy towards Russia to the implementation of the Minsk agreements by Russia and added that the sanctions would remain in place until Russia fully implements the agreements.
op