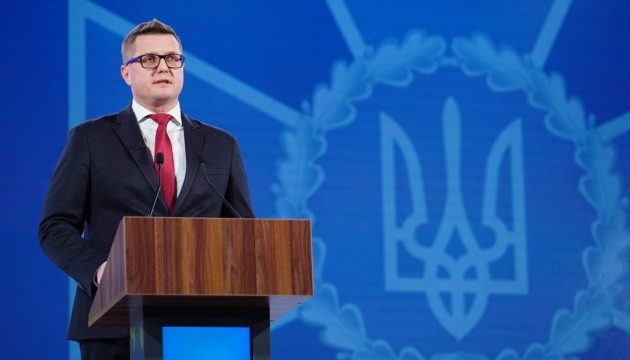 SBU chief: About 7,000 officers of Russian special services working against Ukraine
About 7,000 officers of special services of the Russian Federation are engaged in reconnaissance and subversive activity against Ukraine from the territory of the Russian Federation on a constant basis.
"Present-day Russia a special service state by its nature. And any direction of the foreign policy of the Russian Federation is not classical diplomacy, but a set of special operations. About 7,000 officers work against Ukraine from Russia. These are, so to speak, 'office workers'," Chief of the Security Service of Ukraine Ivan Bakanov said during the All-Ukrainian Forum "Ukraine 30. National Security", an Ukrinform correspondent reports.
He explained that the purpose of such subversive work was not only to support the armed conflict in the East with resources but also to systematically impede the strengthening of Ukraine's national security, among other things, by creating intelligence networks, disrupting international aid, conducting provocations and active propaganda.
"A comprehensive work to the detriment of Ukraine is being carried out almost 24 hours a day," the SBU chief said.
According to him, the Russian special services changed their approach to recruitment and now try to involve not only high-ranking officials but also a wider range of Ukrainian citizens.
In 2020, the Security Service of Ukraine shut down five intelligence networks, detained 12 agents of the Russian special services, and eliminated 600 cyberattacks on state resources. The SBU also prevented seven terrorist attacks and detained 10 people involved in their preparation. According to the case files submitted by the SBU, 192 court judgments were delivered in the cases over terrorist activity and encroachment on the integrity of Ukraine. Six hundred cyberattacks on government agencies were eliminated.
ol