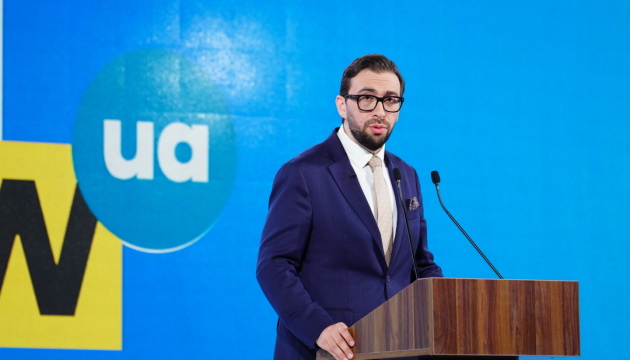 Strengthening cooperation with partner countries to be discussed at NATO summit - Vinnikov
The issue of strengthening cooperation with democracies that share the views of the North Atlantic Alliance, including a long-term distinctive partnership with Ukraine, will be one of the topics to be discussed at the NATO summit on June 14, Head of the NATO Representation to Ukraine Alexander Vinnikov has said.
He stated this in his speech at the forum "Ukraine 30. National Security" in Kyiv on Tuesday, according to an Ukrinform correspondent.
"We note that the [NATO] summit's agenda has generated a lot of interest here in Ukraine. A meeting of leaders will be short, but they will have a substantive and forward-looking agenda, within the NATO 2030 initiative at its heart," Vinnikov said.
He said that "NATO 2030 in essence is about reinforcing our unity, broadening our approach to security and strengthening our global partnerships to uphold the rules-based international order, which is undermined by countries that do not share our values, like Russia and China."
According to Vinnikov, Allies also plan to strengthen their commitment to collective defense, including through more funding for core deterrence and defense activities on NATO territory.
The NATO 2030 strategy is also about broadening member countries' approach to security, including the threats posed by new technologies and climate change, he said.
"Finally, NATO 2030 will be about strengthening our partnerships with like-minded democracies, including our long-standing distinctive partnership with Ukraine, and building capacity in partner countries," Vinnikov said.
Ukraine's Deputy Prime Minister for European and Euro-Atlantic Integration Olha Stefanishyna announced on Facebook on May 7 that the agenda for the NATO summit had not yet been approved and that the format of the participation of partners, including Ukraine, was still being determined.
op