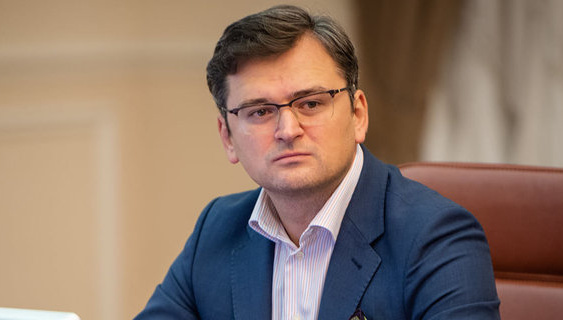 FM Kuleba: Redeployment of Russian ships to Sea of Azov poses significant security threat
The threat in the Sea of ​​Azov caused by Russia's redeployment of forces from the Caspian Sea is unprecedented.
"There is a big threat in the Sea of ​​Azov now. It is unprecedentedly big. The redeployment of ships from the Caspian Sea to the Sea of Azov is both a significant security threat and, in principle, a step towards taking control over this sea area. Therefore, all the tools available (both at bilateral levels and on international platforms) are leveraged," Minister of Foreign Affairs of Ukraine Dmytro Kuleba said in an interview with Radio Liberty, Ukrinform reports.
Kuleba noted that legal and political instruments were being used. "Unfortunately, life shows that sometimes force can be stopped only by force. And that is why we also work, help the Ministry of Defense to strengthen the Ukrainian Navy," the minister stressed.
On April 22 the Ministry of Defense of the Russian Federation carried out "joint exercises" in the occupied Crimea, attended by minister Sergey Shoygu. He also announced the completion of military exercises in Russia's southern and western military districts and the withdrawal of Russian troops to permanent posts.
The Russian Ministry of Defense announced on April 23 that it had begun pulling troops involved in exercises in southern Russia and the occupied Crimea to permanent locations.
ol