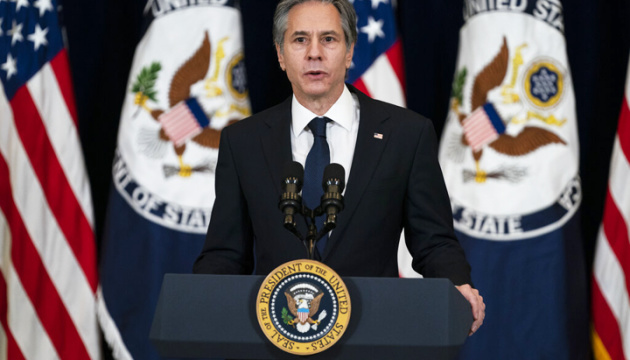 U.S. seeing partial withdrawal of Russian forces from Ukraine's border – Blinken
U.S. Secretary of State Antony Blinken has confirmed that the United States is seeing the withdrawal of some Russian forces from Ukraine's border.
He said this in an interview with 60 Minutes on CBS News, Ukrinform reports.
"There are more forces amassed on the border with Ukraine than any time since 2014, when Russia actually invaded," Blinken said.
Answering the question about Putin's intentions, Blinken noted that it is impossible to say unequivocally about them.
"There are any number of things that he [Putin] could do or choose not to do. What we have seen in the last few days is apparently a decision to pull back some of those forces and we've seen some of them in fact start to pull back," the secretary of state said.
In addition, Blinken confirmed that he intends to visit Ukraine next week.
As Ukrinform reported earlier, the fact that the Biden administration will deploy Secretary of State Antony Blinken to Ukraine in the weeks before a potential summit between U.S. President Joe Biden and Russian President Vladimir Putin sends a clear signal that Washington stands with Ukraine and values it as an ally.
ish